Have you ever met the frustrating situation that you open your iTunes and are ready to listen to the music, but only to find some of the music files greyed out? Don't worry. We will help you to fix when iTunes songs greyed out in the following article.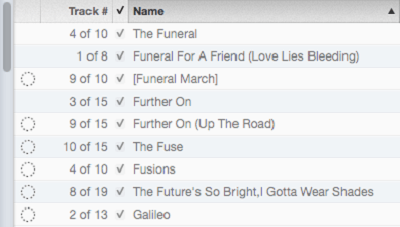 CONTENTS
Part 1. The reasons that iTunes Songs Greyed Out
Before fixing the problem, you have to figure out why your iTunes songs become greying out. There are several situations happened.
• You are disconnected with iCloud Music Library.
• The music tracks are not available for some countries or regions. If you search them in the iTunes, they will be greyed out.
• Restrictions are put into use for certain tracks.
• An album's changes or edits are made by an artist or content provider.
Part 2. How to Fix When iTunes Songs Greyed Out
Fortunately, it's not difficult to fix this problem. Here we will show you four solutions to solve the problem that iTunes songs greyed out.
Solution 1. Check iTunes Settings
First, make sure you are connected to your iCloud Music Library. If you see the Disconnected icon in the upper-right corner of iTunes, you are not connected to iCloud Music Library. You can click the icon to reconnect.
Second, check that whether the setting in iTunes, which will cause songs greyed out, is turned on. You can right-click the grey-out song, and then, find "Check (or Trick) Selection" at the bottom of the menu. Click on this option, and you will be able to play your song.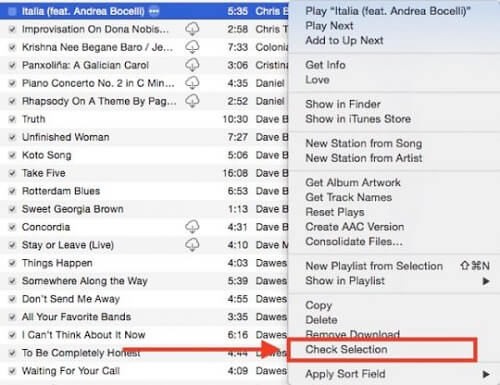 Solution 2. Re-authorize your PC
It's not strange that your music might be forgotten by iTunes sometimes. You can try to re-authorize your computer and see if it can solve your problem.
1. Open your iTunes, then you can find "Store" from the menu bar and click on it.
2. Deauthorize your computer first and log out your iTunes account.
3. Restart your computer, and then log in your iTunes account.
4. Re-authorize your computer.

Solution 3. Re-download the songs
If the grey-out songs have been purchased by you in iTunes, you can use the most direct way that deletes all the problematic songs, and then, download them again from the purchased section.
1. Delete all the songs becoming greyed out.
2. Click on "Account" on the top right and click on "Purchased" from the panel.
3. Re-download the songs again
Solution 4. Check out the Audio Format
If the songs are not allowed to play, they are not probably unsupported format or DRM protected.
1. Open your iTunes and select the song that can't play.
2. Right-click the song and choose "Get Info".
3. Check out "Kind" from the "File" tab.
4. If there is "protected" shown after "kind", that's means this song is protected or unsupported.
Better Solution: Removing the DRM Protection of iTunes Songs
It's generally known that DRM is added to protect the copyright of iTunes songs. So we have to say that removing the DRM protection of iTunes songs is the best way to solve it. In this case, you might need a DRM removal software to help you. TuneFab Apple Music Converter might be suitable for you.
TuneFab Apple Music Converter, a third-party program, has the ability to help you to get the full control of iTunes songs by means of lifting the DRM of iTunes songs. What's more, it supports all devices and almost all formats such as MP3, FLAC, M4A, AC3, AU and so on. You just need to spend few minutes in following 4 steps operations so that you can get high-quality DRM-free iTunes songs.
Step 1. Download the latest software on the computer
First, you can download the latest version of software on the TuneFab.com website or just click on the above Try It Free button. And then, you have to check that if it's compatible with your computer and if it syncs with your iTunes automatically.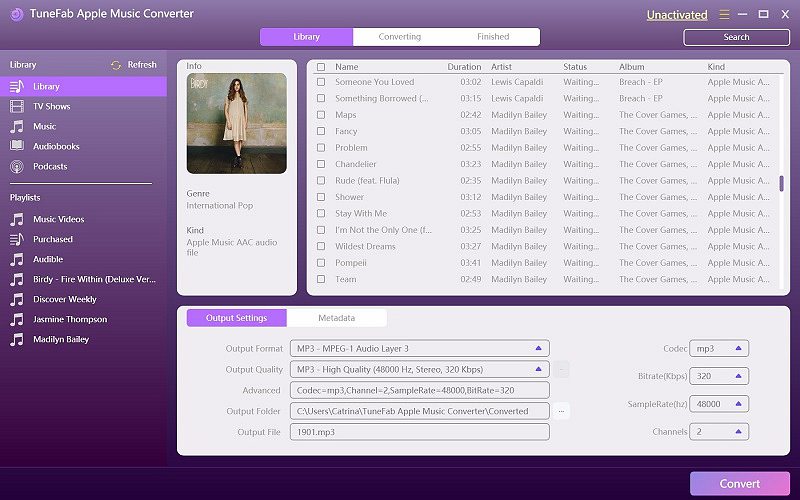 Step 2. Pick Out Songs You Want to Convert
If it achieves automatic connection with your iTunes, you can choose one of your iTunes playlists on the left. And then, you can check the music files you want to convert on the right.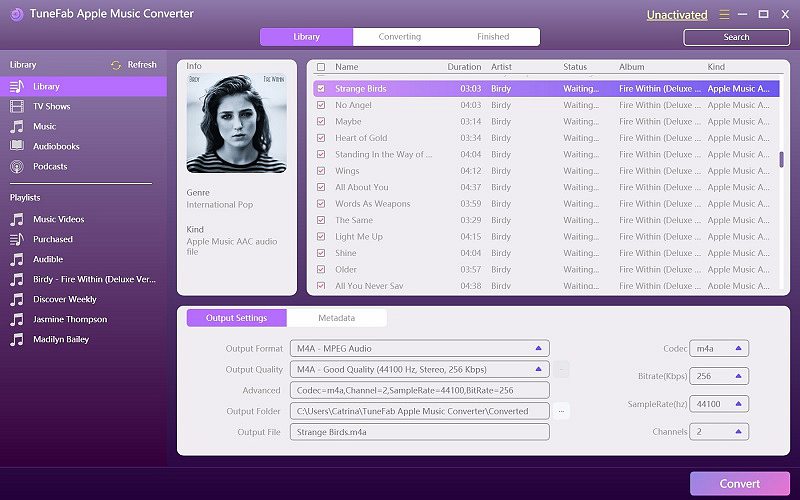 Step 3. Choose a Suitable Output Format
This software supports MP3, M4A, AC3, AU, FLAC, AIFF and MKA. The compatible output format is easy to choose from the "Output Formats" list.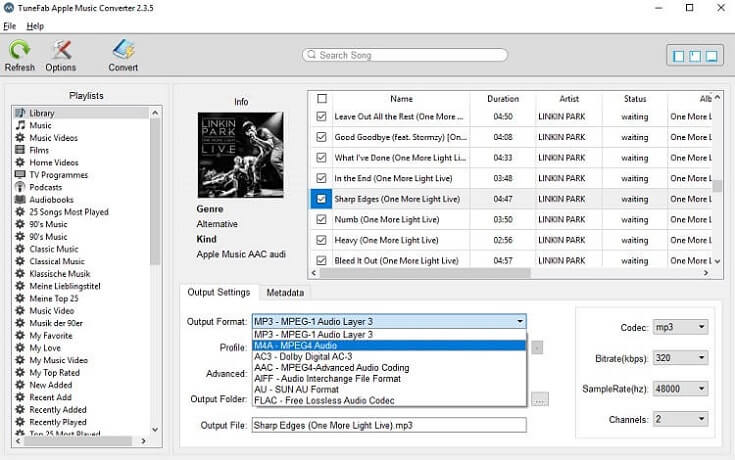 Step 4. Unlocking DRM Protection
It's not difficult to operate this software, right? In this final step, click on "Convert" button. After few minutes, you will get the DRM-free iTunes songs.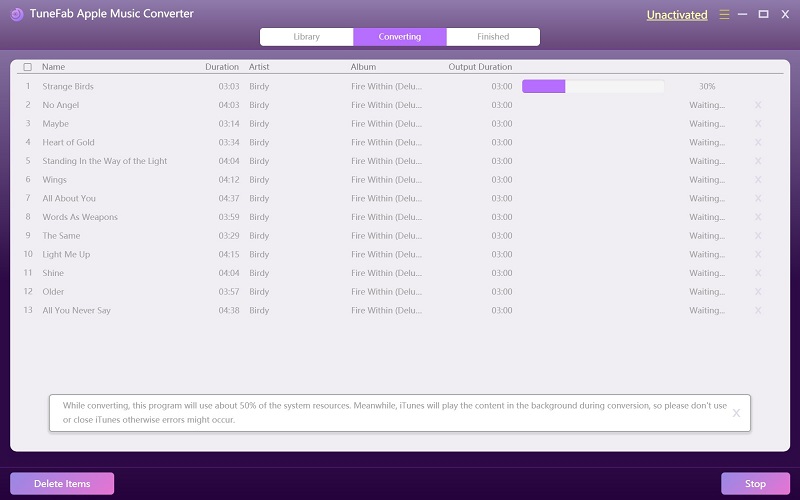 Introduction of Check Out the Audio Files with TuneFab Apple Music Converter
With TuneFab Apple Music Converter, you are able to listen to iTunes songs freely and you don't have to worry that iTunes songs are greying out again. Why not click on the download link below and have a try?
Was this information helpful?
TrustScore 3 | 1