"I am looking for a new place to purchase audiobooks. I recently heard that Google is intending to sell audiobooks on Play Store, is that true?"
We've known that Google Play Store sells ebooks, subscriptions to magazines, web feeds and server-generated topical feeds, devices including Nexus, Chromebooks, Google-branded hardware and accessories except audiobooks. But as Google Play Store version 8.4 rolling out, it looks like that Google is gearing up to support audiobooks for the first time on the Play Store. It is said that Google will likely handle the playbook of the audio through their Play Books or Play Music app, but this has not confirmed.
Though you can't buy audiobooks from Google Play currently, you can download audiobooks app from Play Store for listening to audiobooks if you don't like reading ebooks. Here's the list of best audiobooks apps on Google Play. Take a look and see if you can get a better chocie for listening or purchasing audiobooks from Google Play.
Top 6 Audiobook App on Google Play
1. Smart AudioBook Player
Rating: 4.7
Price: First 30 days Full version. Later it costs $2 or change to basic version if no payment made to it.
Full version of Smart AudioBook Player FEATURES:
* Playback speed control;
* Classification of books (new, started, finished);
* Download cover from the Internet;
* Automatic pause in case you fall asleep. To continue playback just shake your phone;
* Playback history;
* NO ADS!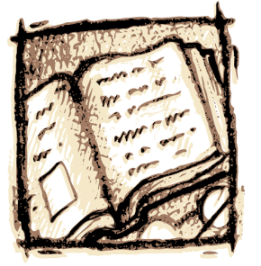 2. Audiobook Player
Rating: 4.2
Price: Free
Audiobook Player FEATURES:
* Ad free;
* Scan your device for potential audiobooks on first launch;
* Support Chapter Display in M4B-files, and MP3 Track Names;
* Bookmark;
* Reading speed on devices with Android M and up;
* Sleep Timer (10, 15, 20, 30, 45, 60, End of chapter);
* Change between Duration text and time left in current part;
* Choose if you want to lock screen artwork of book cover;
* Rewind 3 seconds after pause;
* Allow you to Hide/Unhide your books in your library;
* Track progress of all your ongoing books.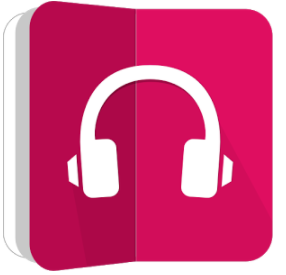 3. Listen Free Audio Books by Librivox
Rating: 4.6
Price: Free
This app FEATURES:
* Over 3000 free audio books including text book from Gutenberg;
* Stream or free download to listening/reading offline;
* Select day, night reading modes, select font size;
* Pick up right where you left off;
* Share your classic audiobooks on Facebook;
* Chapter navigation, bookmarking;
* Browse by genre or search for specific keywords.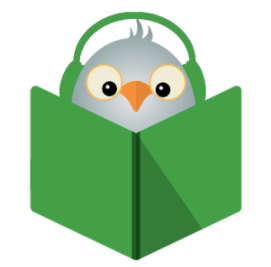 4. Storytel
Rating: 4.3
Price: Try free for 14 days and later pay for it to continue use.
Storytel FEATURES:
* Offline playback mode;
* Set the audiobook to snooze with the built in sleep function;
* Allow to set bookmarks and make notes;
* Share recommendations with your friends;
* Filter languages in settings or under specific categories and sort them in multiple ways in order to find your favorite books;
* Save upcoming books to your bookshelf, get notified when they are released;
* Find the biggest and best book series in our special Series section;
* Children's books are categorized by age.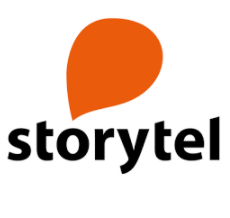 5. Audio Books by Audiobooks
Rating: 4.2
Price: Free
It FEATURES:
* Download and instantly stream more than 100,000 premium audiobooks;
* Variable narration speed at 1.25x, 1.5x, 1.75x and 2x original pace;
* Easy navigation with quick touch actions and a large visual interface;
* Notes tool to create custom bookmarks with memos;
* Live Chat with our Customer Service team for instant assistance.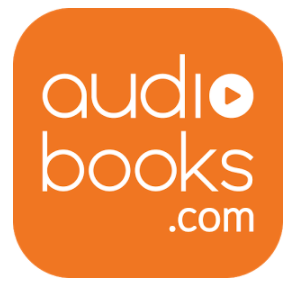 6. Free Audiobooks
Rating: 4.0
Price: Free
Free Audiobooks FEATURES:
* Find and listen to thousands of classic audiobooks;
* Search genres books by romance, poem, mystery, sci-fi, children and more;
* Allow to explore resources of Librivox and more sites soon;
* Stream audiobooks over the internet any time anywhere.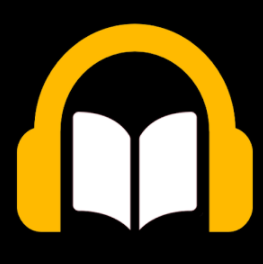 People like you who are the audiobooks fancier are also looking forward to purchasing audiobooks from Google Play. Just wait patiently and that day maybe come soon. If you have any information about the progress, let us in the comments.
Was this information helpful?
TrustScore 5 | 49