Album artwork is still important when it comes to managing your music collection. It makes it easier to find albums from a specific artist. If all album artwork is disappearing, your music library will become a mess. Some of you might run into the Apple Music album artwork not showing issue after updating to iOS 17/16/15 or upgrading to the latest macOS. Why is my Apple Music not showing album artwork? How can you get the album covers back? This guide is about to tell you how to fix this issue easily.
CONTENTS
Solution 1. Free Up Storage Space and Restart It
If your iPhone/Android is running out of space, then it might not be able to support the album artwork feature. The simplest way to fix this issue is free up space in your device, for example, you can delete some downloaded podcasts, remove unused apps or delete some photos to save more space.
This method is proven feasible by many users most of the time. If your storage space is less than 2 GB, then try this trick to free up your device's storage. Meanwhile, don't forget to restart your iPhone/Android by pressing the power button so that the animated cover and album artwork will be back on Apple Music.
Solution 2. Clear Out Apple Music Cache and Reopen It
Sometimes cached data may block the way of fetching new data, or has compatibility issue with new covers. Deleting the cache is another solution to Apple Music album art not showing problem. This will help clear out the useless data and cached files and set up your Apple Music app as new. After following the guide below, reopen the Apple Music app.
● iPhone: Go to "Settings" > "General" > "iPhone Storage" > "Music" > "Offload App".
● Android: Go to "Settings" > "Apps" > "Apple Music" > "Storage" > "Clear data" and "Clear cache".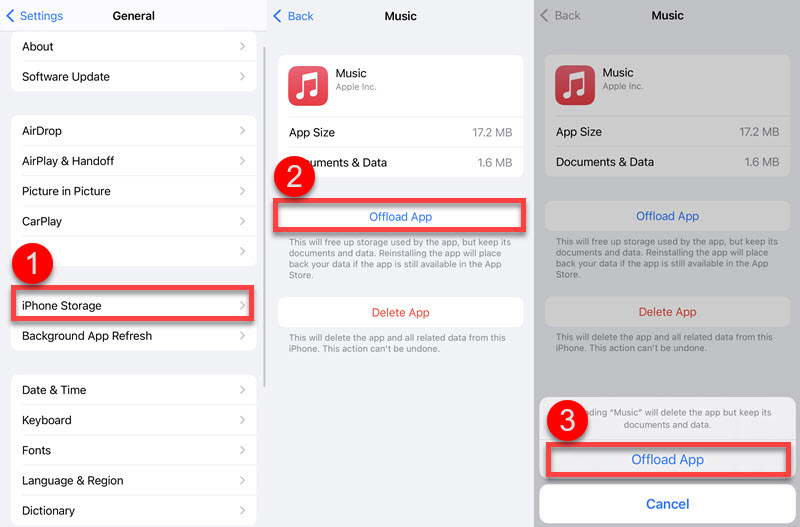 Solution 3. Sign out and Re-sign in Your Account
When the cloud server fails to recognize your Apple ID, it will also lead to Apple Music cover art not showing issue. Therefore, you should simply sign out and re-sign in your Apple Music account to refresh the connection to the server. Then, see whether the album covers are showing up now. However, please be aware that signing out of Apple Music will remove any music downloaded for offline listening.
● iPhone: Go to "Settings" > "Your Apple ID" > "Media & Purchases" > "Sign Out" then sign in back.
● Android: Open "Apple Music" > "Three Dots" > "Account" > "Sign Out" then sign in back.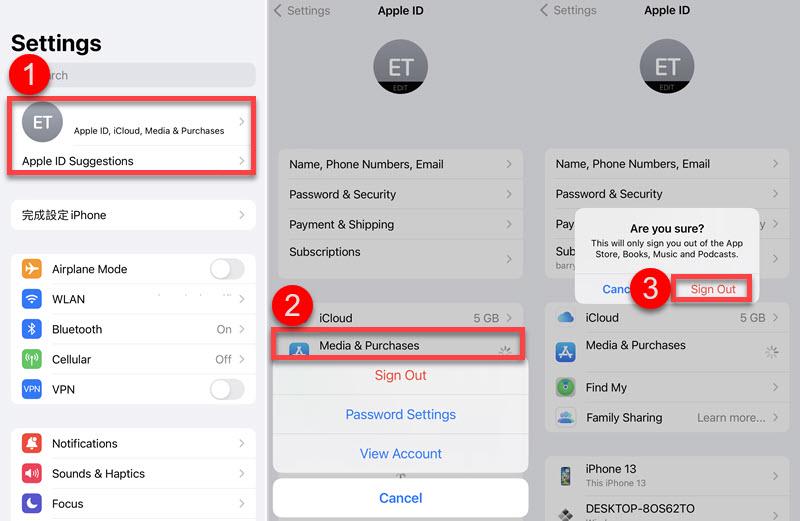 Solution 4. Change Network Settings on iPhone/Android
A network connection is required to load and display album covers, so it may result in Apple Music album covers not showing when the network is dodgy or unstable. Therefore, you may check out whether your network connection is good. Or, try to connect to another workable Wi-Fi or use 4G/5G cellular data instead. If all fail, you may consider resetting the network settings on iPhone/Android.
Solution 5. Re-Enable Animated Art in Settings
Suppose it's just the animated art cover that cannot play in your Apple Music. In that case, you should check out the animated art settings on your iPhone/Android and ensure that the app can load the animated art cover automatically. Now, check out the instructions below to fix Apple Music animated cover art not working issue.
● iPhone: Go to "Settings" > "Music" > Turn on "Animated Art".
● Android: Open "Apple Music" > "Three Dots" > "Settings" > "Motion" > Turn on "Animated Art".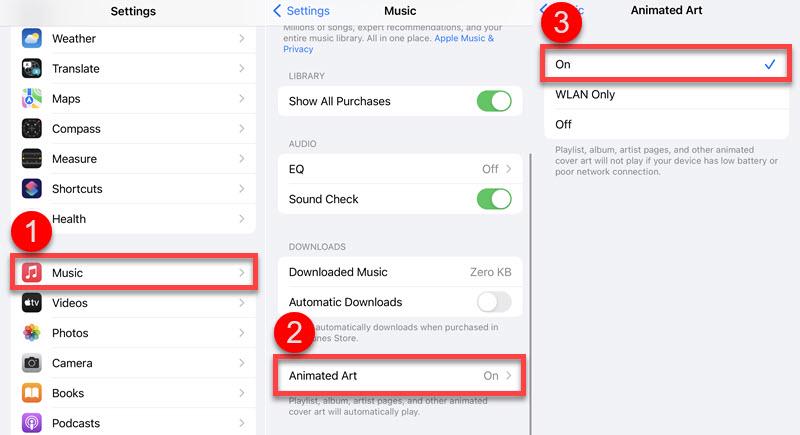 Solution 6. Reset Apple Music and iCloud Music Library
As for iPhone/iPad users, the Apple Music album covers not showing problem may occur if the app cannot access music in your iCloud library. Also, you should make sure that the "Show Apple Music" option is enabled. Simply go to "Settings" > "Music" then switch off and on "Show Apple Music". Next, scroll down and re-enable "iCloud Music Library" as well.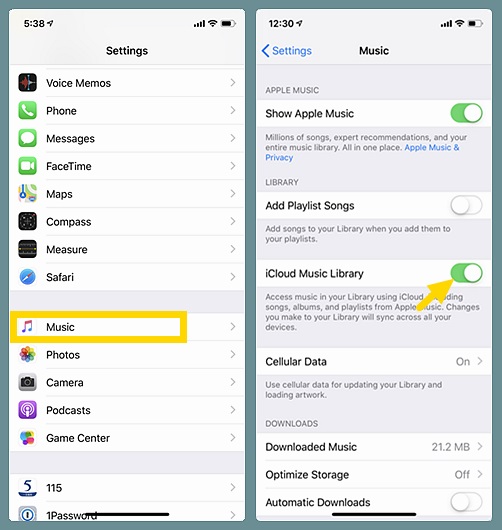 Solution 7. Update Your iOS to the Latest Version
If you haven't upgraded your iOS system for a long time, it may lead to a compatibility problem between iOS and Apple Music. That may be the culprit that results in the Apple Music album art not showing on iPhone or Apple Music splitting albums. Therefore, navigate to "Settings" > "General" > "Software Update" to update your iOS to the latest version.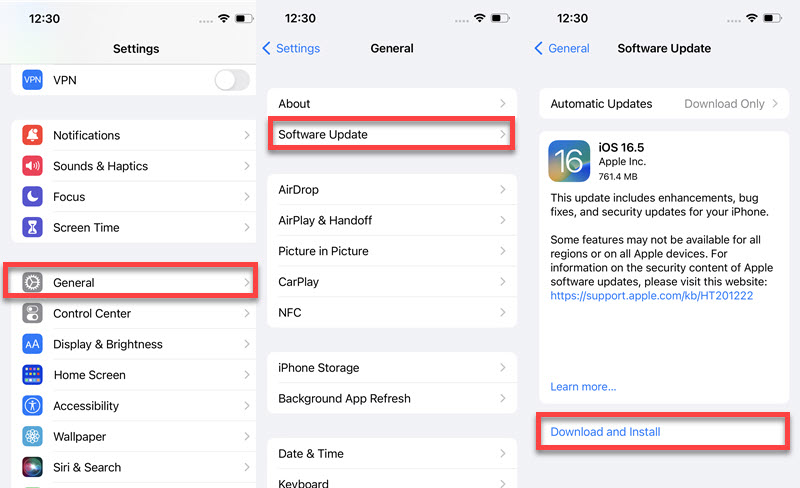 Solution 8. Get Album Artwork With iTunes on Mac/Windows
If all of the solutions above fail to make it out or Apple Music is not working on iPhone, you might as well check out the desired album artwork from Apple Music on Mac or iTunes on Windows. Then, capture the album artwork on your computer to save it. As for animated art, you can use the default screen recorder to get the cover.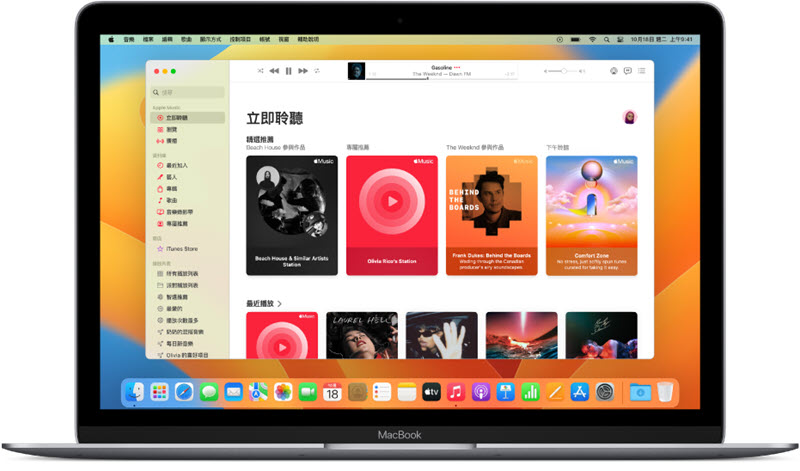 Bonus Tip: How to Get Apple Music as MP3 Files with Album Artwork
TuneFab Apple Music Converter is an optimal partner that makes the most of your Apple Music benefits. This top-rated software enables you to download as many songs, albums, playlists, and mixes as want from Apple Music with lossless quality.
Meanwhile, it will keep the meta info, for instance, album artwork covers to help you easily manage the library of unlimited tracks. What's better, it will remove DRM protections so that you can enjoy the best playback forever on any device even if the subscription expires. With an in-built player, it takes one button to convert Apple Music to MP3 in just a click as the picture is shown below.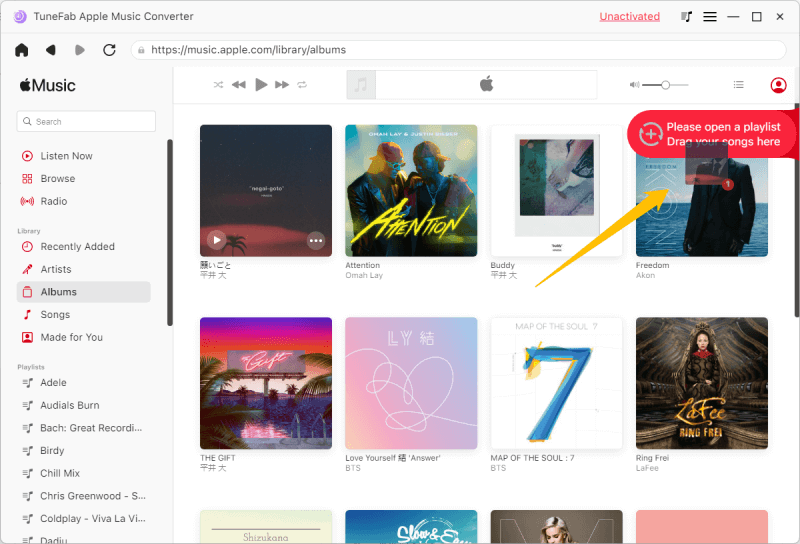 After going over the 8 workable solutions above, you'll solve the Apple Music album covers not showing on iPhone and Android issues. Moreover, if you want to leverage your Apple Music subscription, TuneFab Apple Music Converter will be your great helper to download unlimited high-res Apple Music with album artwork covers.
Was this information helpful?
TrustScore 1.8 | 39
Copyright © 2022 TuneFab Software Inc. All rights reserved.