Surprisingly SoundCloud for iPhone and iPad is also available to cast streaming tracks through Chromecast. The app has issued this function for Android version since 2015, but this update has allowed iOS users to play SoundCloud mixes through Google Chromecast.
CONTENTS
Part 1. What's New to SoundCloud
SoundCloud, a popular sound-sharing platform, now newly adds a SoundCloud Go+ subscription to help it compatible with iOS device and desktop web. In this way, it can perfectly work with another powerful media streaming device, Chromecast, to give both Android and iOS users more splendid and convenient musical experience. The integration of SoundCloud and Chromecast assists users to cast the complete catalog through Google Chromecast with a few steps, therefore you can play SoundCloud track via Chromecast on your TV, speaker or other supportable devices. Moreover, this free upgrade has also involved the mobile apps and the receiver for a lasting streaming experience. So it will friendly suggest you for the additional tracks and albums considering the lean-back listening when you are playing a song via Chromecast streaming service.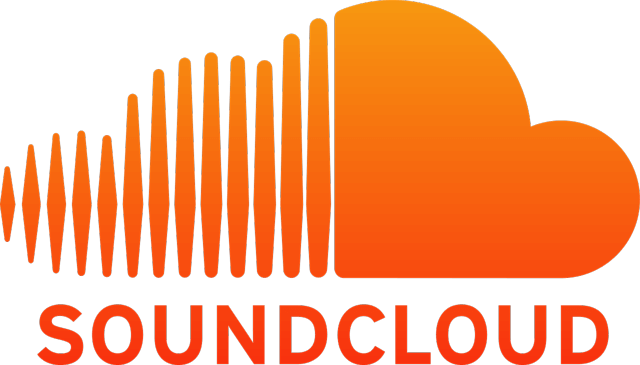 Part 2. How to Successfully Cast SoundCloud Mixes via Chromecast
In the past SoundCloud cannot support Google Chromecast on the iOS system, so users have to use some alternative ways to get them play. But here with the gorgeous integration, SoundCloud can directly cast music via Chromecast to Android and iOS devices with a few simple steps.
Step 1. Install SoundCloud
SoundCloud can get download access on its official website. Or you can first have a free trial for 30 days. By the way, SoundCloud doesn't charge for signing in, so you can effortlessly create a new account on either Android or iOS device.
Step 2. Select SoundCloud Playlist
1. If you want to find some specific tracks, tap "Search" and you will see a list of options for your selection.
2. But if you just want to listen to some new tracks, find "Explore", "Featured Tracks" and "Featured Users", and they will lead you to new musical experience.
3. After you tap the desired track, you will be asked a few popup options. Choose "add to playlist", and you can make your own playlist.
4. Download icon is given on each track. Directly tap it. Or you are recommended to download the whole playlist to save effort.

Step 3. Cast SoundCloud Music via Google Chromecast
All set, you can tap the Chromecast icon at the bottom right and connect your SoundCloud to opened Chromecast. Then you can smoothly cast SoundCloud tracks via Chromecast and enjoy them freely at any corner of your home. As the Chromecast supports a Wi-Fi connection to the speaker, you can stream the SoundCloud tracks in a few minutes with a fast network.

With this new function, you can smoothly cast your favorite SoundCloud tracks via Chromecast to your television, speaker, and some other devices. It's really an exciting integration of SoundCloud and Chromecast as you can freely enjoy shared or self-recorded SoundCloud media tracks on any supportable device at home.
Was this information helpful?
TrustScore 1.9 | 11