As one of the most prevailing online streaming services, Spotify has attracted billions of users to enjoy music with it. However, when users try to play Spotify in other devices like in their cars, or any other speakers, devices equipped with Bluetooth, they wonder if they can do it in this way. Some people even give a try. If you also feel confused about it, don't worry, this article will offer you a certain guidance on how to play Spotify through Bluetooth. Other alternative ways are also recommended to you.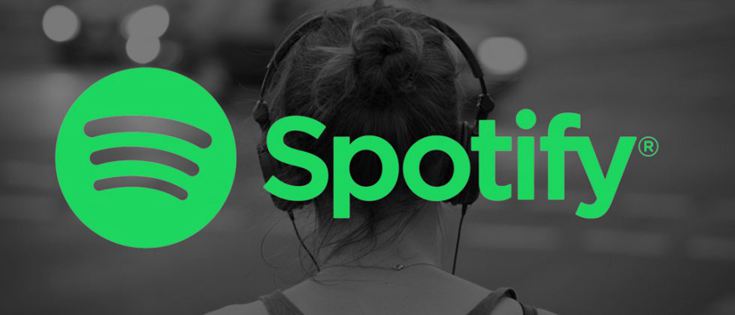 CONTENTS
Part 1. Guidance on How to Play Spotify Through Bluetooth
With Bluetooth, you can play Spotify tracks whenever and wherever you want even without WiFi. Many people still have no idea about how to do it. But actually, it is not a difficult task to play Spotify through Bluetooth.
The instruction of playing Spotify via Bluetooth is to be shown simply:
* Make sure your devices (like your car) for playing Spotify is Bluetooth-enabled;
* Turn on Bluetooth on both devices;
* Select the devices in the Bluetooth settings on your phone or PC;
* Open your Spotify and choose music to play.
Part 2. Problems with Using Bluetooth and Recommended Solutions
"I go to Spotify, choose my playlist, hit play, it plays on my MacBook pro-OS X Yosemite. But when I turn the Bose speaker Bluetooth on and hit the Bluetooth connect button on the laptop, it beeps sometimes music sometimes no music."
With Bluetooth, you can wirelessly and conveniently play Spotify on other devices. However, Just as the question above, there are some limitations when using Bluetooth. Firstly, the devices on which you want to play Spotify music may not support Bluetooth. Moreover, sometimes you would find that the Spotify fails to stream music on other devices even the Bluetooth has been connected.
Here are some recommended solutions to solve such problems:
* Restart your Spotify again;
* Check if both of your devices are in normal operation or just restart your devices;
* Check if there are too many apps operating simultaneously in the background. Close the apps which are not being used;
* Conduct troubleshooting on your devices to further find the root.
Part 3. Other Alternative Ways to Play Spotify
If you still fail to play Spotify via Bluetooth or find it excessively complicated and troublesome, you can try other alternative ways.
#1. Spotify Connect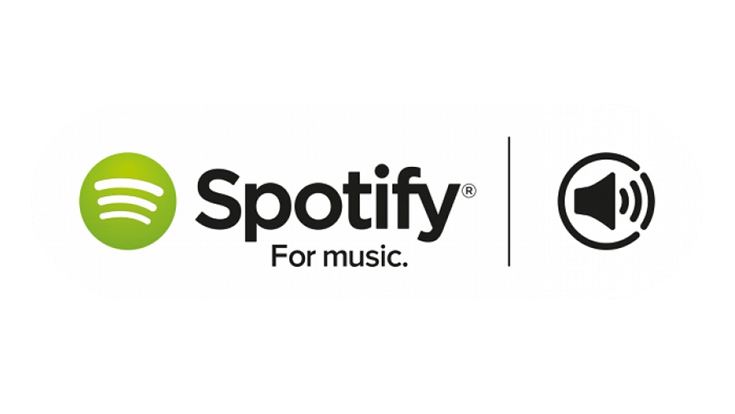 Using Spotify connect, you can play any Spotify music or videos on multiple devices such as cars, speakers, TVs or even android mobile phones. The using process will be shown as below:
Step 1. Make sure your phone or computer and the devices you are going to connect has installed the latest Spotify program.
Step 2. Connect both devices to the same WiFi and log them into the same Spotify account.
Step 3. Open the Spotify program and select devices available.
Step 4. Start listening to Spotify music.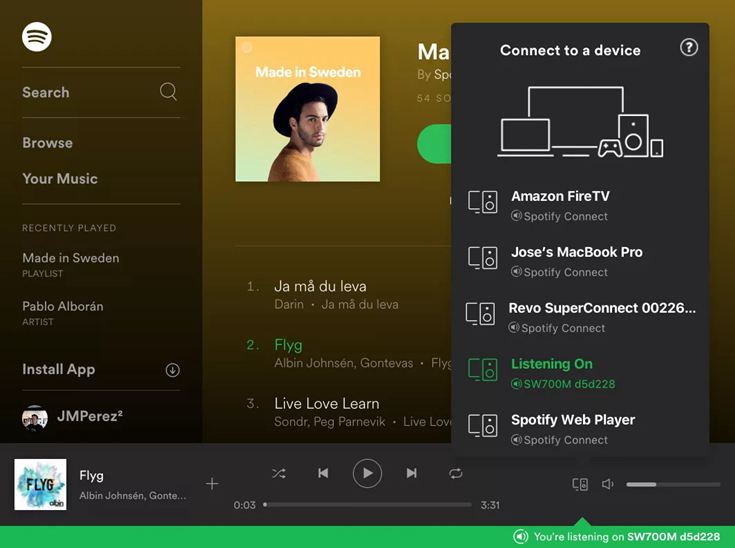 With Spotify Connect, you can play Spotify in your cars, android phones or other devices.
However, there are still some limitations and requirements:
* Your Spotify must be upgraded to the latest version;
* All devices need to be fully up-to-date;
* Both the devices need to be connected to the same WiFi;
* Your devices should be compatible with Spotify
#2. TuneFab Spotify Music Converter
Since playing Spotify via Bluetooth or Spotify Connect, to some extent, has limitations. For example, Spotify Connect is only available for Spotify Premium subscribers. This means that is you are a Spotify Free users, you would feel to enjoy the convenience brought by Spotify Connect. Therefore, why not try another simpler and better way to play Spotify Music freely? Here we recommend TuneFab Spotify Music Converter.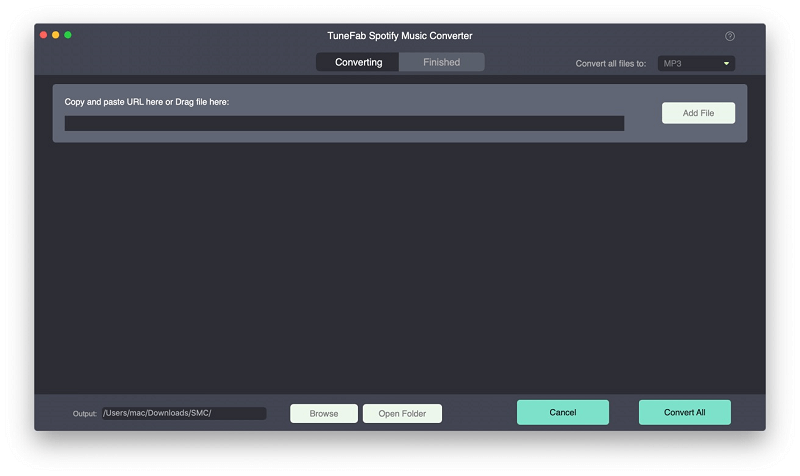 TuneFab Spotify Music Converter, as a popular music converter, provides its users with convenient and efficient Spotify Music converting process. With TuneFab Spotify Music Converter, you can remove DRM from Spotify Music, and convert Spotify playlists easily to common formats such as MP3, M4A, WAV. FLAC, etc. Then you are able to transfer the songs between any devices like iPod, iPhone, Zune, PSP, MP3 player, etc. and play them offline whenever and wherever you want.
Here we briefly show you how to convert Spotify with TuneFab Spotify Music Converter.
Step 1. Launch TuneFab Spotify Music Converter
Click the download button below to install the free trial version of TuneFab Spotify Music Converter.
Note: You can only use the trial version for 30 days. After that, you need to get the full version to use it permanently by purchasing it.
Step 2. Add Spotify Track to Spotify Music Converter
Click "Add Files" button to drag Spotify music to the converter. Or you can copy and paste the link of the track. Then click on "Add".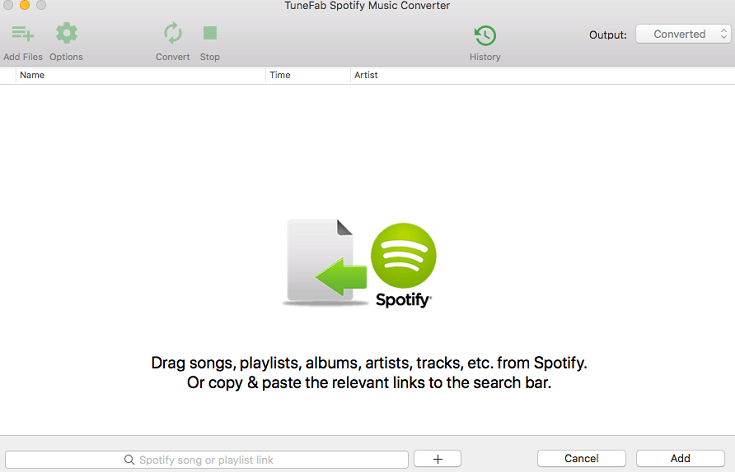 Step 3. Choose Output Format, Parameter Setting and Output Folder
Click "Options" > "Advanced" to choose output formats(MP3, M4A, WAV, FLAC) as well as the SampleRate and bitrate.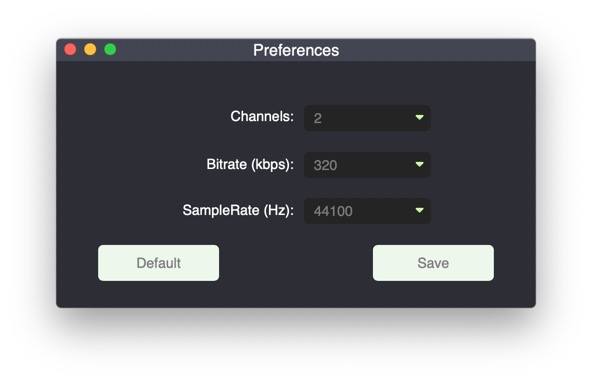 Then you could go to General to select the output folder for saving.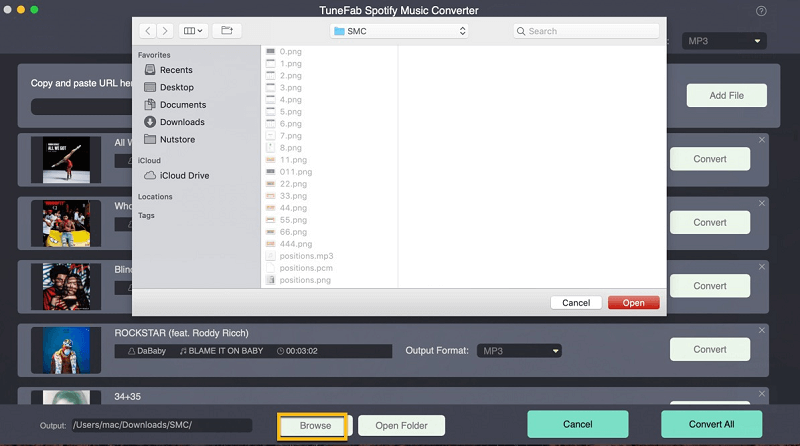 Step 4. Start Conversion
After the customization, click on "Convert" to start converting Spotify music.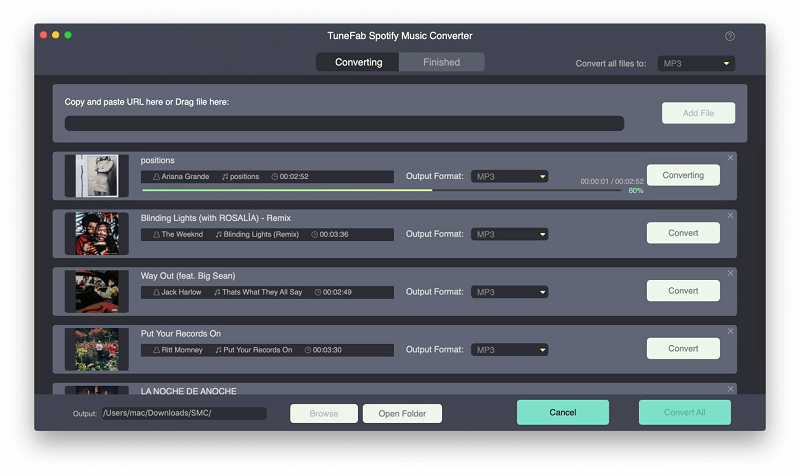 After the conversion, a new version of DRM-free Spotify track is created. You can then transfer them to the USB drive and play them on multiple devices like cars, external speakers, android phones without limitation. It's more efficient and simple, as you can see.
To play Spotify on other devices, you can try the methods listed above. You are able to play Spotify on other devices through Bluetooth or using Spotify Connect. But there are so many limitations existed in these two ways, which make it hard for users to use them easily. TuneFab Spotify Music Converter is therefore comparatively better if you want to save Spotify songs and play them freely. It can not only break the DRM protection added to Spotify songs but also convert, play and download Spotify tracks freely and professionally. Try the product and enjoy Spotify freely now!
Was this information helpful?
TrustScore 5 | 1