There are a great number of music streaming services such as Spotify, Rhapsody(Napster), Deezer, Tidal and more. They all have extraordinary features that loved by those who play music a lot. Today, I am gonna give you a complete comparison of the two most powerful music streaming services: Rhapsody and Spotify.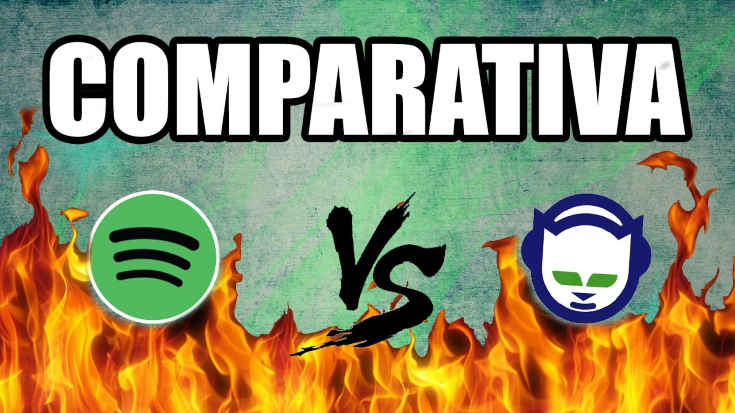 CONTENTS
Part 1. What is Rhapsody (Napster)?
In 2001, Rhapsody was opened at Listen.com. It was the first streaming on-demand music subscription service to offer unlimited digital music for a flat monthly fee. In 2016, Rhapsody acquired Napster and rebranded itself as Napster with a logo of a cool cat wearing headphones. They announced the relaunch with a blog post saying "No changes to your playlists, favorites, albums, and artists. Same music. Same service. Same price. 100% of the music you love. Stay tuned!"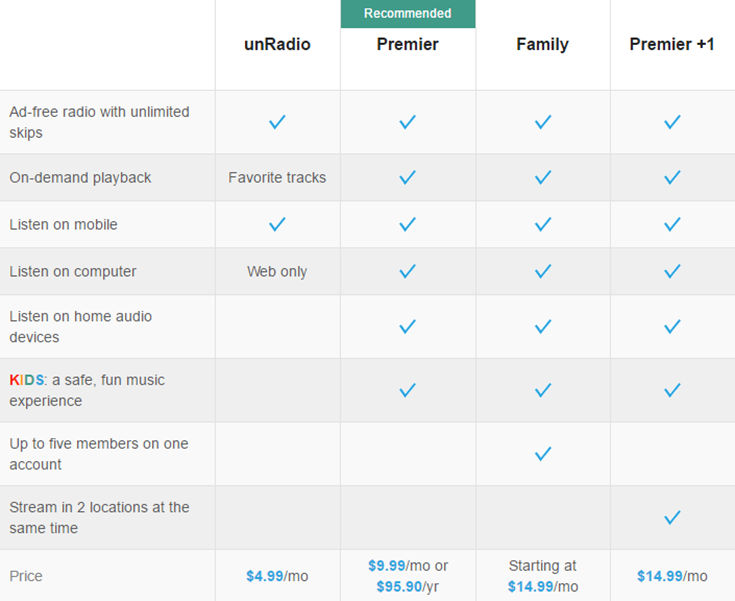 Napster has no fear of its rival, Spotify and can compete against giants like Google, Amazon and Apple Music as well. However, different people have different comments on this media streaming service. They have pros and cons:
Pros:
1. EarPrint is adopted to make sure you get the best quality sound based on the headphones you wear.
2. Unlimited + Mobile tier enables you to download songs to enjoy songs offline on 3 different devices.
3. The Kids mode creates an individual section for your children to listen to tracks too.
4. TrackMatch function helps you identify songs that playing on TV or radio.
5. Easily copy Spotify or Deezer playlists to Napster.
6. Customize a playlist according to the favorite genres and artists you hearted.
Cons:
1. Kids mode is too easy to exist by dragging a circle on the touchscreen.
2. Can't stream music that has the equal quality to CDs.
3. No obvious interface to check the trending songs and albums.
4. Can't upload music library to service so it's inconvenient to sync songs on different devices.
Part 2. What is Spotify?
Spotify is a well-known media streaming service launching in Oct. 2008 by Spotify AB in Stockholm, Sweden. It supports music, podcast and videos and all content are DRM-protected. Spotify provides users over 30 million songs and it's having a rapid growth in both active users and paying subscribers.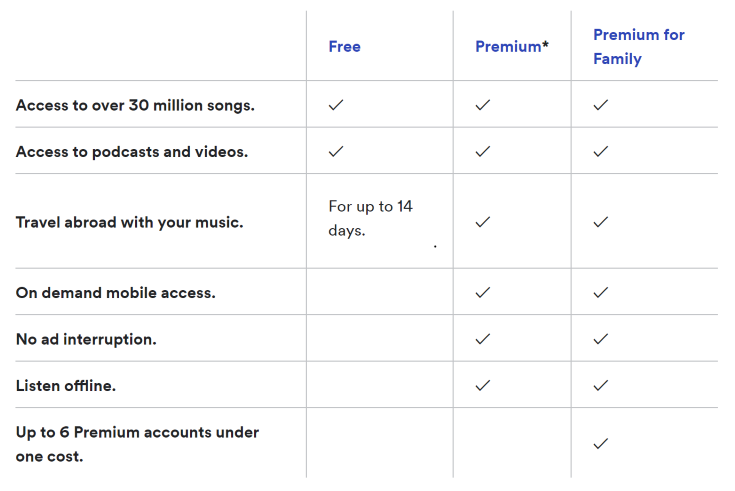 Of course, every coin has two sizes, there are some features surprising its users and some are disappointing them:
The Good:
1. Spotify has a great sense of aesthetics from my point of view. The interface is fresh, clean and it's homepage design looks energetic and young.
2. It offers the offline mode to play music without the Internet connection.
3. 320kbps streaming ensures the sound quality when playing music.
4. The community-driven playlist enables you to discover more songs that fit your mood, activity and holiday.
The Bad:
1. Radio is not supported on the European version.
2. Can't purchase DRM-free songs from U.S. version.
3. The family plan is expensive than Apple Music.
4. Without the premium account, songs can neither be downloaded nor listen offline.
5. Combining music files on different devices are quite complicated.
Part 3. Rhapsody vs. Spotify: Indepth Comparison
1. Compatible Devices - Rhapsody
Spotify can be played on Windows, Mac, iOS, Android and Blackberry OS as well as Wi-Fi systems such as Squeezebox Touch and Philips Streamium. Rhapsody is available on all these devices and can be played on MP3 players.
2. Price - Spotify
With the same $9.99/month plan, Rhapsody and Spotify support different features: Rhapsody enables you to stream music on one device while Spotify Premium service is ad-free and better sound quality.
3. Freely Stream - Spotify
Spotify enables its users to play music offline but download requires the premium subscription. However, as for Rhapsody, free streaming music online is not available unless you subscribe for the premium version.
4. Audio Quality -Spotify
Spotify offers better sounds quality for paid subscribers with a 320kbps bitrate on your computer while users of Rhapsody is having issues on the sound quality and they are complaining about this on the forum.
To compare differences between Rhapsody and Spotify clearer, I will present them as the table below shows:

Conclusion
So, from my point of view, Spotify is a better option to stream music on different devices. It's now reaching 157 million active users and 70 million subscribers after launching for 10 years.
Was this information helpful?
TrustScore 5 | 49