"I can't find my Spotify Running feature, and several days ago I was still able to run with the Spotify tempo. After searching through my playlists and the browser, I got nothing. Is that any way to bring my Spotify Running back?"
Users who keep running with Spotify Music is not hard to find out that their Spotify Running is disappeared and confuse about the reason why Spotify Running feature removed. With such humanized running services, it is a sad truth for those zealous runners. However, such is the fact that Spotify Running is retired, is there any alternatives to Spotify Running? Before knowing about it, let's have a review of what Spotify Running is.
CONTENTS
Part 1. What Spotify Running Is
Spotify Running provide the service for stimulating helping runners with running at a steady pace. It'll track the motion based on the data given by the built-in accelerometer in your phone and turn the running tempo into beats per minutes, in addition to an analysis of your music history, a playlist matching your running tempo and your style will be created then as your running mate.
Spotify launched Running Originals consisting of six tracks. They are Burn, Blissed Out, Epic, Lock the Flow, Seasons, and The Chase which written carefully by the world's foremost DJs and composers to fit your running tempo.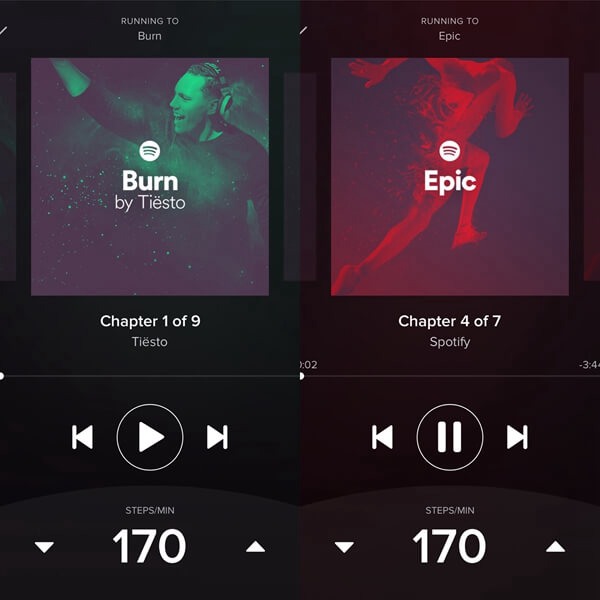 Spotify got a lot of runners' support for running with tempo and a lot of people grow attached to it. They love Spotify Running with reasons as follows.
There's literally a playlist for everyone. Backed by the Spotify massive music collection and the analysis of every individual personal taste, it is ensured that everyone can find a playlist for themselves. Aside from the "Recommended For You", you can choose from a variety of genres or moods to suit your run. From upbeat to indie to EDM to throwbacks to country and more, Spotify really covers all of their bases here.
It is easy to switch tracks without missing a beat. No abrupt stop between tracks. Each song blends into the next one. Many people love it when there is no dwell time between songs. In the sense that you don't like the playing track, you could easily switch to the next one, and within five or so seconds, the current song would fade out and fade into a new song.
Spotify knows you better than you do. It continually brings surprise to people. Taking everyone's music history and tempo into account, it smartly edges people into similar songs that they would probably like but maybe hasn't the chance to listen to. it is a new and good way to discover and expand our music territory.
With such useful highlights, Spotify has brutally removed this Spotify Running feature on 26 February 2018. The announcement is announced by Spotify Community team for the reason that the Spotify are going to make their great utmost on providing the new way of creating the better experience for Spotify users. Spotify Community team suggest user can still use Spotify as running partner with their playlists or using their partner exercise app like Nike+ or Running Club.
If you are the users who have already had the Nike+ app or Running club, just go ahead to enjoy Spotify Running as before. However, if you have none running app except for Spotify Running, please refer to the following parts which 3 alternatives to Spotify Running will be introduced in order to manage to run at the same tempo. Let's move on to the next part.
Part 2. 3 Alternatives to Spotify Running Matching Music to Running Tempo
Facing the Running Features are removed and retired, there are 3 alternatives to Spotify Running for you to choose the suitable and favorite one. All the recommended apps can found in the app store on your phone.
1. Adidas Go
Adidas Go calculates your stride rate using your iPhone's built-in accelerometer and uses that data to pick a song with an appropriately aggressive number of beats per minute. If you hear a new song you like when running, you can easily favorite it and add it to your collection. But it is only designed for iPhone.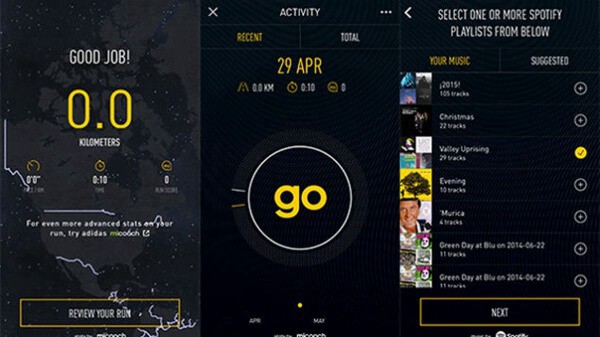 2. RockMyRun
RockMyRun has seamless mixes from professional DJs and is able to track your workouts while you are listening to music you love. Access to ratings and reviews of songs is offered. In addition, it can work on Apple watch. You can enjoy it with its free version but with some limitation.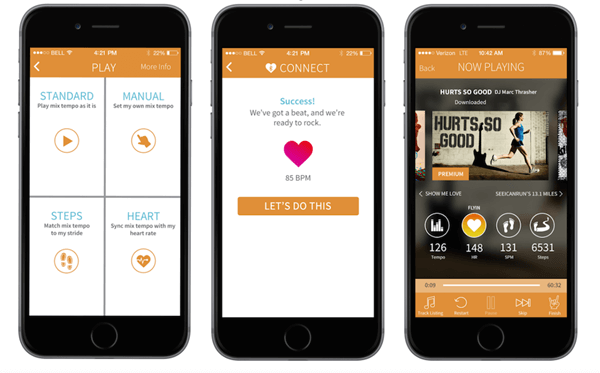 3. PaceDJ
PaceDJ is a great app that sorts through your iTunes library or chooses playlist and then lets you select the pace of music you want for your workout. This is an easy-to-use app that is great for walkers, runners, and cyclists.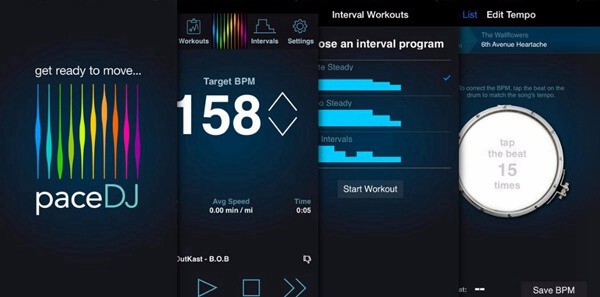 Beside these 3 apps for running, there is another way to get the same running tempo as before. That is running with the Spotify Running Playlists. The following will introduce the way to help you with downloading Spotify Running playlists for the workout.
Part 3. Download Your Running Playlist for Running Outside
Running playlist is an optimal partner for your outdoor workout under the connection to the network or you have spare data for your phone. It is not the case when you plan running in the wood or a national park where normally have the weak signal. It will be an annoying disaster if the music playing is on and off from time to time. So after you decide your appropriate running playlist, you can just download to your phone.
But the issue of DRM applied by Spotify to protect intellectual property gets in the way of downloading the music. You need a decoder to handle the DRM, where you can borrow some help from TuneFab Spotify Music Converter. It is a smart tool enabling you to download the music without the DRM and transferring the music into the regular format. Besides its major function, the music quality won't be compromised and ID3 information will remain as well. Audio parameters can be set according to your personal needs. After the conversion, the songs are free to be copied to any device you want for your outdoor exercise.
The following part will show you how TuneFab Spotify Music Converter works.
Step 1. Open Spotify Music Converter
Click on the button to download the program on your PC, you can have a try with the product using the 30-day free trial.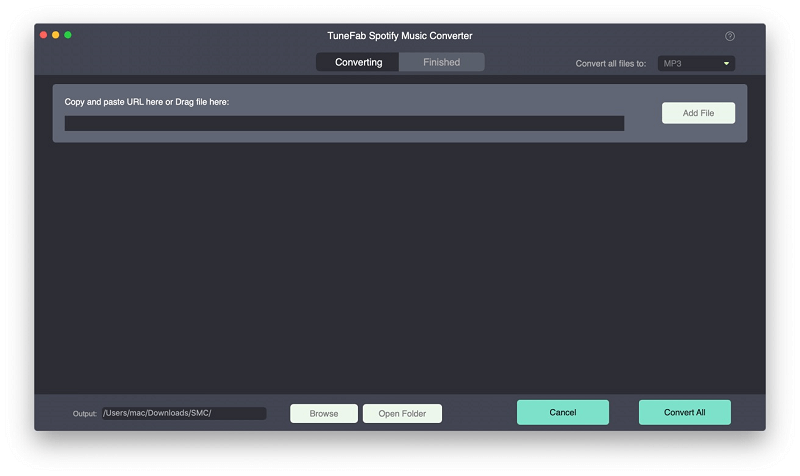 Step 2. Import Spotify Music
Run Spotify on your computer and find the songs you think is so passionate that can motivate you to go an extra mile, drag and drop them on the interface of Spotify Music Converter.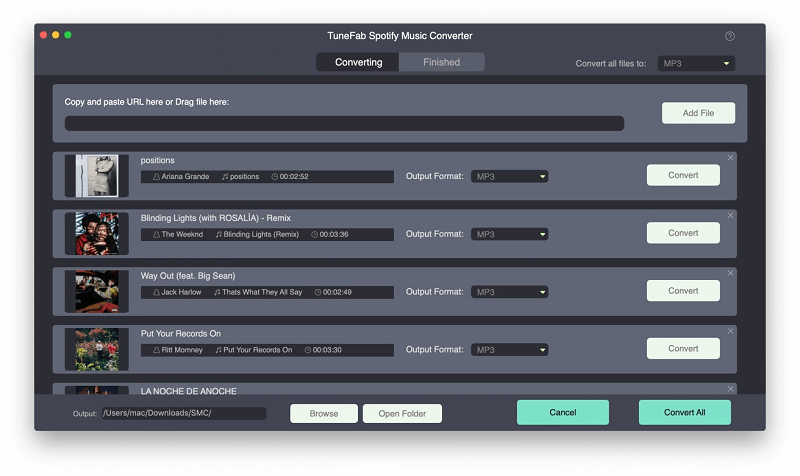 Step 3. Adjust Output File
Go to "Options">"General", you can change the location of the output file.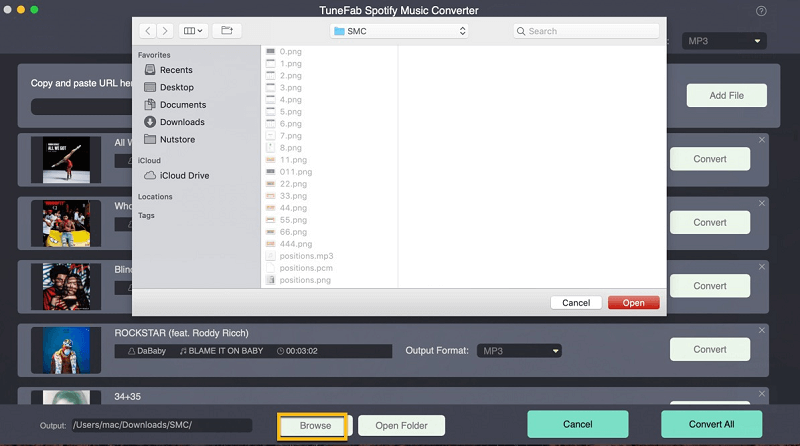 Next, go to "Advanced" window, you are allowed to adjust format, SampleRate, and bitrate of the converted music. Available formats are MP3, M4A, WAV, and FLAC.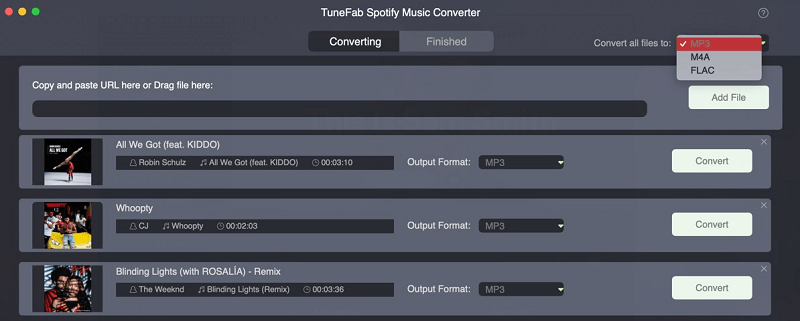 Step 4. Start Conversion
If you have followed all the previous steps, the conversion process will start immediately after clicking "Convert".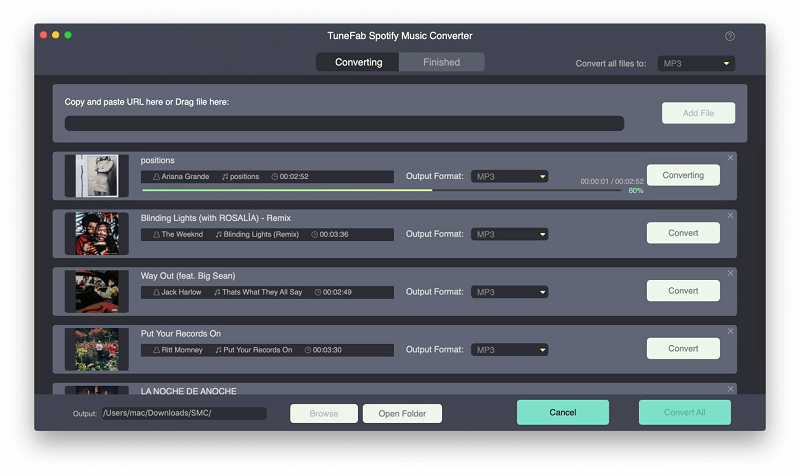 Step 5. Transfer Songs to Your Portal Player
After a finished conversion, you can see the songs with plain music format stored in you select folder. Use whatever program that supports transmitting files to your phone to copy the songs to your music player.
Running is very good to the human, mentally or physically. Listening to music matching to our running tempo fuels us to hold on longer and adjust running pace. Now that Spotify Running feature has removed, we can use the alternatives for running and also can download some Spotify running playlists for running outside. If you are worried about the network connection, you can totally avoid that by using TuneFab Spotify Music Converter.
Was this information helpful?
TrustScore 5 | 49