Spotify has already changed our ways of listening to music. Compare with an ever-changing modern society, however, listening to music in a simple way can no longer satisfy people's needs. Maybe you long for a tool that can manage your Spotify playlists and create some new playlists to enrich your music storage; maybe you want to do some cool things with Spotify to diversify your life; maybe you are eager to test your music taste. All these scenarios above can't be achieved by a Spotify application. So some interesting Spotify plugins have crept in with the updates of Spotify.
Spotify addons are auxiliary tools that can assist Spotify users to extend the functions of Spotify and enhance the listening experience. In this post, we have collected the 12 best Spotify plugins to introduce to you. And you can delve into them to make your Spotify unique.
Note: To listen to Spotify songs and playlists on any other music services you like or save them forever, you can use the powerful TuneFab Spotify Music Converter to download them to MP3.

CONTENTS
Top 6 Spotify Playlist Tools
As a music lover, you may confront the biggest confusion that your playlists haven't been updated for a long time and you have been tired of the present songs. To help out, the top 6 Spotify playlist tools will be introduced to you. With them, you can always find different playlists and they are suitable for your taste. In addition, some tools can help you sync your playlists among various streaming services.
Note: After discovering new playlists that fit your music taste, you can even easily download and save them forever using TuneFab Spotify Music Converter with a few clicks.

Discover Weekly
Discover Weekly is a Spotify built-in recommendation system that suits every user on Spotify. On Monday, Discover Weekly will provide Spotify users with a playlist of thirty songs they've never heard before. These recommended songs are based on Spotify algorithms that analyze your manner on different songs to know your musical taste. You can check this playlist every Monday and find resemble songs.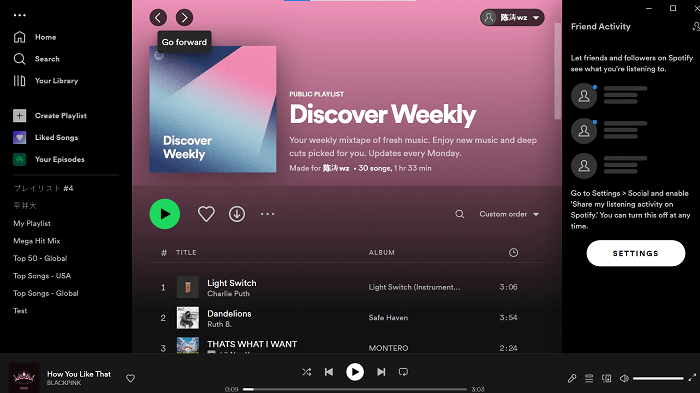 The Playlist Miner
The Playlist Miner supported by Spotify, is designed for Spotify users to find the most popular public playlists on Spotify that match their search criteria. Unlike Discover Weekly, The Playlist Miner is a web, not a built-in page. When you want to use it to create new playlists, you need to tab your music keywords into the search bar. After that, the system will find up to the top 1,000 most popular playlists that match your intentions.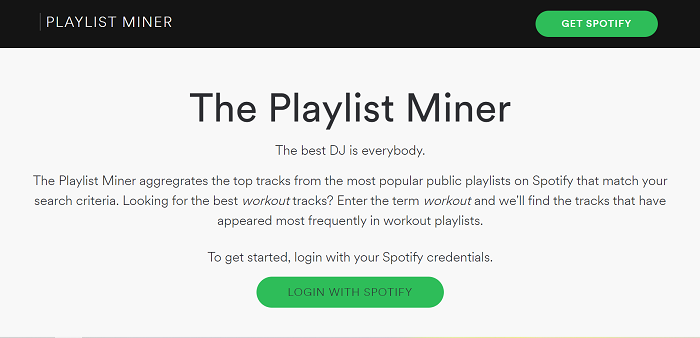 Companion for Spotify
If you have some music idols and you love listening to their music at times. Companion for Spotify is right for you. Unlike other tools that generate playlists for you, Companion For Spotify only generates content from artists and playlists that you follow.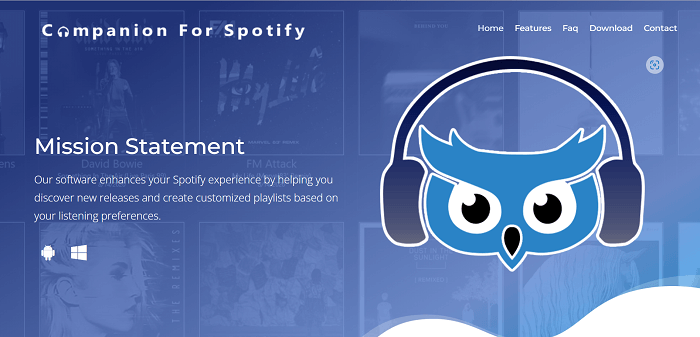 Last.fm
Last.fm is an online station and music community, which seems more suitable for old hands to use for its real-time and professional records. Last.fm can also recommend music by using the "Scrobbler" music player. The Scrobbling system of Last. fm gives users a way to see their music listening habits and also to see recommendations that they will like.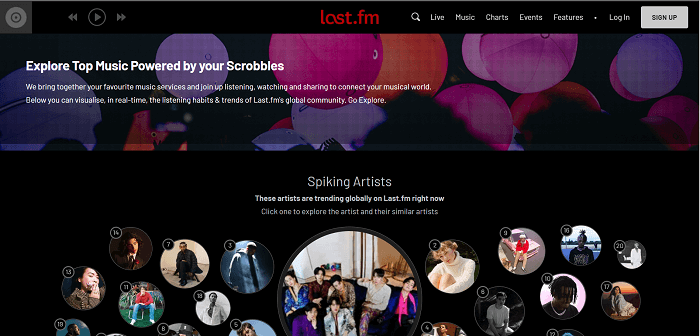 Soundiiz
If you feel tired of a music platform and want to shift to Spotify, Soundiiz can streamline your music transferring process. Simply log into the relevant accounts through Soundiiz to get your playlists out of one service and into Spotify. Soundiiz is supported by 47 platforms and it can not only transfer tracks but also playlists, and albums.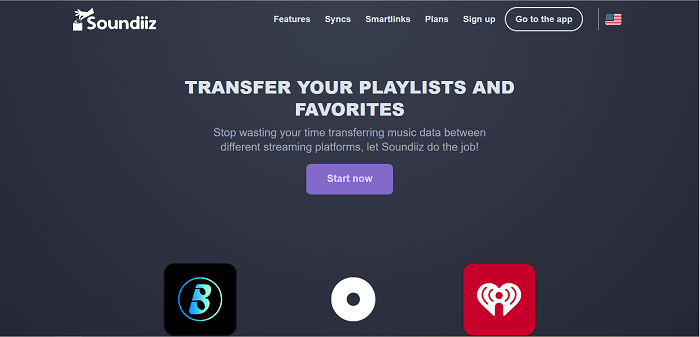 Musixmatch Lyrics
If you want to sing songs with watching real-time lyrics, you can try Musixmatch Lyrics. The Musixmatch app has millions of songs in its database and will find the right lyrics, and sync the lyrics with the song so perfectly that you can easily sing along. Musixmatch can also support other practices for different music users. For example, artists can get full control of their music profile and catalog, and publishers can distribute lyrics globally and get paid royalties.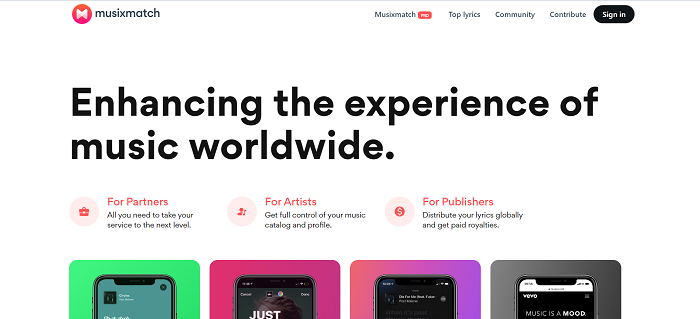 3 Spotify Addons to Make Spotify Cool
Do you want to make your Spotify experience unique and do some cool things with Spotify? If your answer is positive, please follow the next paragraphs and try on these Spotify add-ons.
Receiptify
Have used Spotify for a long time? Then do you know what the top 10 songs you listen to most often are? If you want to figure them out, you can go to Receiptify. Simply log in to your Spotify account and choose the span. Wait a minute, and you can see a music recipe will be displayed.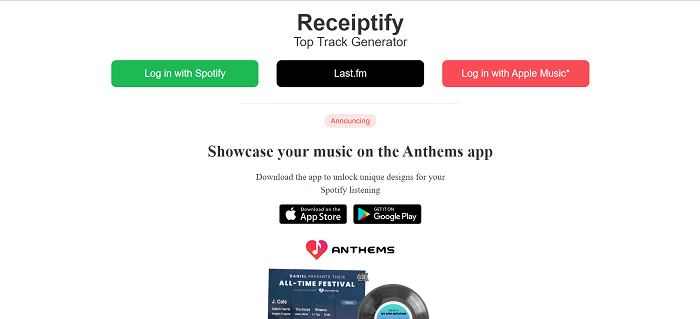 MusicScapes
MusicScapes is a tool that can concrete your Spotify music listening - the last 50 songs you've played. The scene the tool made will be a stretch of hills, and the hill ranges also shift depending on the mood of your tracks. If you want to view the change in your music listening, you can try MusicScape.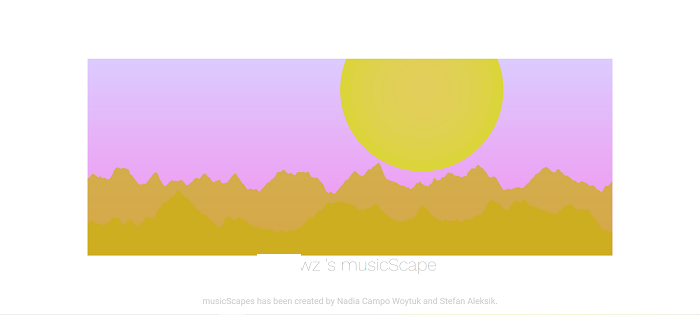 Djay
If you like live house and want to be a DJ, you can't miss Djay. Djay an app, provides complete DJ software for all DJs. The DJ software seamlessly integrates with your music library, giving you instant access to millions of tracks. You can perform live, and record mixes on the go.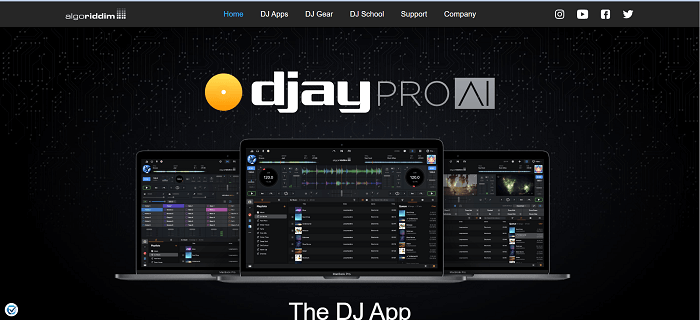 3 Best Spotify Plugins to Judge your Music Taste
Which kind of music do you like most? Because you are unfamiliar with music types, you can't say their name correctly. But you don't need to be worried. In this part, you can browse the 3 best Spotify plugins to judge your music taste.
Tastyfi.me
For average Spotify users, you may have difficulty in finding your music taste for lacking music theories. So Tastyfi.me can help you define your taste in music. Don't worry about usage, its steps are not complex. Just authorize your Spotify account, and it will automatically analyze your Spotify music preference. The web will show you what you like and the top tracks.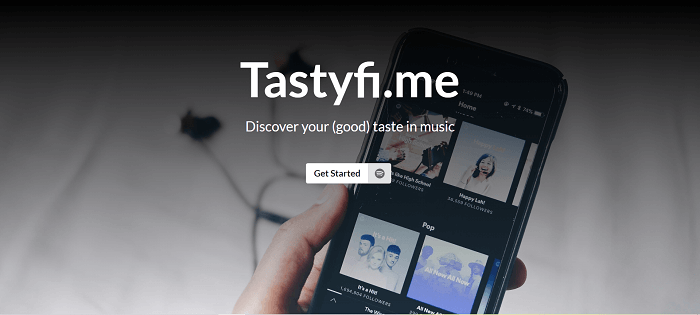 Zodiac Affinity
If you find yourself pondering which song typifies your astrology, Zodiac Affinity has pretty much got you covered. The site analyzes your recent listening history and assigns stars that truly align with you.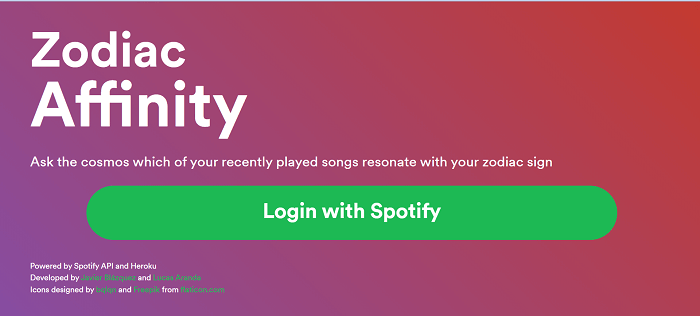 Sort Your Music
Sort Your Music is for the music nerds and organization enthusiasts. It can categorize your playlists in line with the most comprehensive details. Just pick a category, and the details of the music will be showcased including release data, energy, danceability, popularity, and more.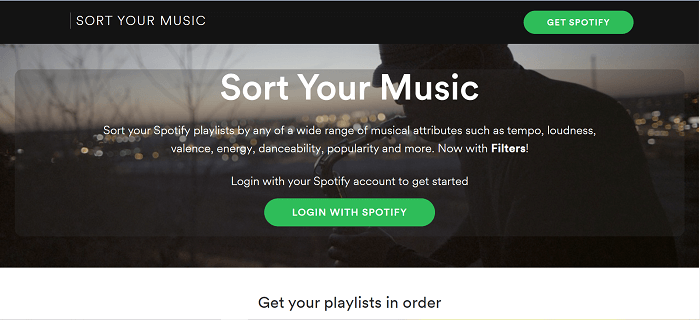 Extra Tips: How to Download Music from Spotify without Premium
If you are a premium user, you can download music easily and can enjoy music offline. But if you are not subscribed and want to download Spotify music to MP3, it is hard to make it come true for Spotify's copy protection.
Here TuneFab Spotify Music Converter is recommended to you. TuneFab Spotify Music Converter, an efficient Spotify music downloader, can help you download music without premium plans. Meanwhile, versatile functions can assist you to achieve skipping music, unlocking extreme quality, and importing songs.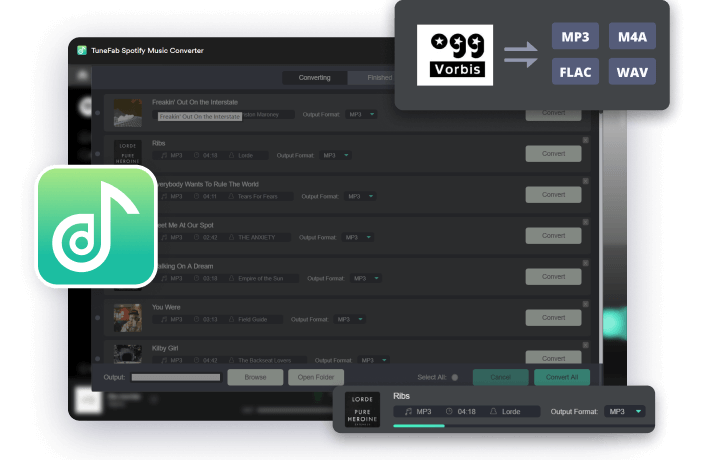 Wonderful Features You Will like:
1. It owns a simple interface and is easy to use.
2. It can download DRM-free Spotify songs, playlists, podcasts, and albums with high quality.
3. 3. It can convert Spotify tracks to various formats, such as MP3, M4A, WAV, and FLAC.
4. It supports 5X faster conversion speed and batch download.
5. It can preserve ID3 tags during conversion.
With the help of TuneFab Spotify Music Converter, you can not only enjoy 90 million songs from Spotify but you can use most of the Spotify plugins like Spotify visualizer and Spotify Rainmeter skins.
Was this information helpful?
TrustScore 2.9 | 147