It's a complaining trouble that Spotify doesn't offer direct doors to add friends, neither through its software/app nor web player. To a certain degree, quite a lot of amusements will be reduced when sharing your favorite Spotify songs with friends. So is there any way you can find and add friends on Spotify? The answer is: yes! Surprisingly, it's not hard at all to make it with these two ways we prepare for you. Now, pick your time to see them below.
CONTENTS
Part 1. You Can Add Your Facebook Friends on Spotify
If you have already followed your friends on Facebook, you will find it easier to add them as Spotify friends. Prior to it yet, you have to make sure your Spotify account is connected to Facebook. If not, please open Facebook first, and then go to "Settings > Apps > Spotify" to connect them. And it's important to tick the "Friends list" option first if you find it unticked. Next, let's come to add Facebook friends on Spotify.
1. Log into Spotify with 2 Ways
Here you can either log into Spotify directly with the Spotify account or click the "Log in with Facebook" button.
2. Find Facebook Friends on Spotify
Click the "Follow" option on the left column of Spotify and you will be redirected to the Follow page. Find and click "FIND FRIENDS", and you will see the whole list of your Facebook friends show up. Instead of searching your friend through the whole list, you'd better input your friends' Facebook name in the upper left Search bar.

3. Add Facebook Friends on Spotify
Select and click on one Facebook friend. Then you will see "Follow" option behind him/her. Click the "Follow" button and then it will change the status as "Following". That means you have already become friends on Spotify and now you can get his/her Spotify information easily.
It's indeed an easy and fast way to add friends on Spotify with Facebook's help. But this only works when you are already friends on Facebook. Concerning the rare exception, we also arrange another effective way for you to add friends on Spotify.
Part 2. User Name Makes Adding Friends within Reach
If it is the case that neither of you authorizes or connects Spotify to Facebook, it is better for you to ask your friend for his/her Spotify username. Once you got the Spotify username, you can follow the steps below.
Step 1. Log in your Spotify account.
Step 2. Input "spotify:user: A" in the Search bar on the upper right corner. "A" should be replaced by your friend's Spotify username.
Step 3. Then it will pop up your friend's Spotify profile, and click "Follow" button behind.
With these 3 steps are done, you can manage to add friends on Spotify. This time you can check your friends' favorite Spotify songs easily, and are capable to share your favorite music with them simply on Spotify.

Part 3. [Tip] See A Spotify Assistant to Make Your Spotify Listening Easier
Although you and your friends are both crazy about Spotify music, there are times that you will think it inconvenient to enjoy Spotify songs. For example:
1. The offline downloading function is only available to Spotify premium user.
2. The offline music is only the cache file that it will disappear once your premium subscription expires. Also, you will fail to smoothly play it on other media players by simply transferring the cache file.
As a nice Spotify music assistant, TuneFab Spotify Music Converter is generously offered to get rid of all these intrusive problems. It is a software specially designed to deal with DRM-protected Spotify music. By removing the DRM limitation, all Spotify users are able to listen and download Spotify music for free! It also provides you with advanced options, for example, you can set the conversion speed and choose to convert the Spotify music different output formats, like MP3, M4A, WAV, FLAC, etc.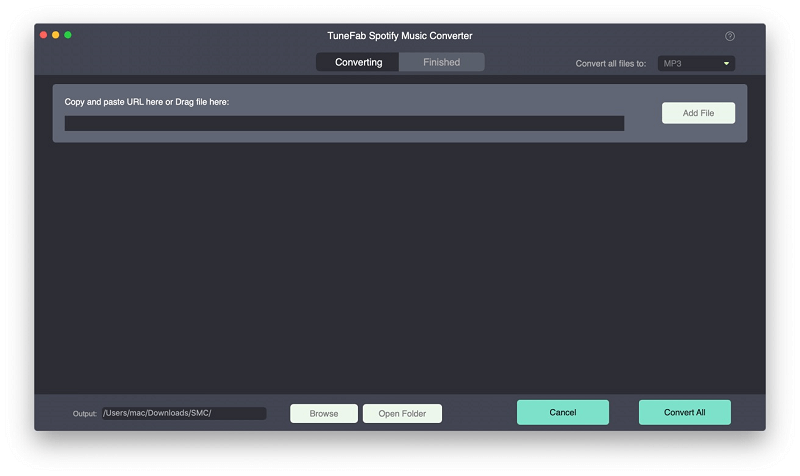 After that, you are able to get all DRM-free songs from Spotify. Now, you can set your favorite Spotify songs as an alarm or you can burn all Spotify songs to CD for personal backup. Moreover, the downloaded Spotify music can be saved permanently or be transferred to other devices or players for listening. In this sense, TuneFab Spotify Music Converter is worthy of a try to enhance you and your friends' Spotify listening.
Was this information helpful?
TrustScore 1.6 | 62