Pandora Internet Radio (also called as Pandora Radio or Pandora) is developed by the Music Genome Project, providing music streaming as well as automated music recommendation service. Comparing to Apple Music and Spotify, Pandora Internet Radio would be comparatively niche, since Pandora Internet Radio is used to only be available in United State, New Zealand, and Australia. Until 31 July, 2017, the service to New Zealand as well as Australia was ceased.
However, there are still lots of fans enjoy using Pandora. Also, there are new users begin trying to use it. I am going to give you brief introduction of Pandora Internet Radio and some little tips of how to better use it.
The Subscription Plans of Pandora
There are 2 subscription plans that Pandora provides - Pandora Plus and Pandora Premium. You have access to a 30-day free trial of Pandora Plus and 60-day of Pandora Premium. The main services provided by them are listed below.
Pandora (free)
* Create customized stations but Ad-supported
Pandora Plus ($4.99/mon)
* Unlimited customized stations
* Users have the limitation of 4 stations to listen to offline
* Users can skip and replay the songs without any limitations
* High quality audio files
* No Ads interrupting
Pandora Premium ($9.99/mon)
* Users are supported to search and play any songs
* Create playlists as you want
* The songs are provided for downloading to offline listening
* Users can skip and replay the songs without any limitations
* High quality audio files
* No Ads interrupting
How to Use Pandora Radio on iPhone
As a popular online music streaming services, most people would choose to use Pandora on mobile phone. Here I'll give some guidance on how to use Pandora on iPhone.
>> Sign Up for New Account
If you are new in Pandora, firstly, you need to sign up for your own Pandora account.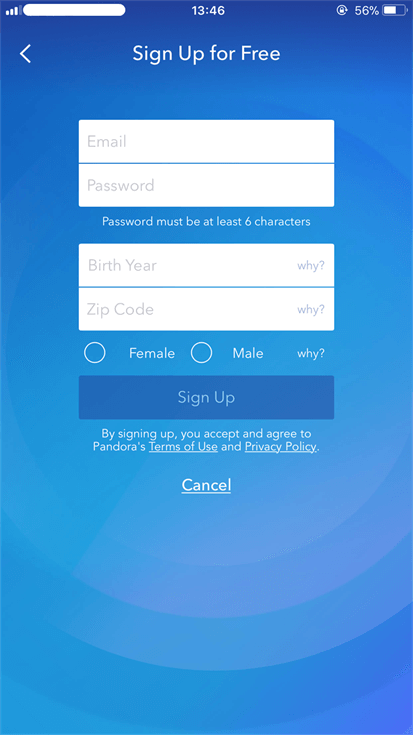 >> Create Stations
Then login and you can begin to your own stations (in Pandora, a station means a album, some particular songs, etc., which is similar to the concept of playlist).
Note: All users including subscription and non-subscription users have the access to create stations.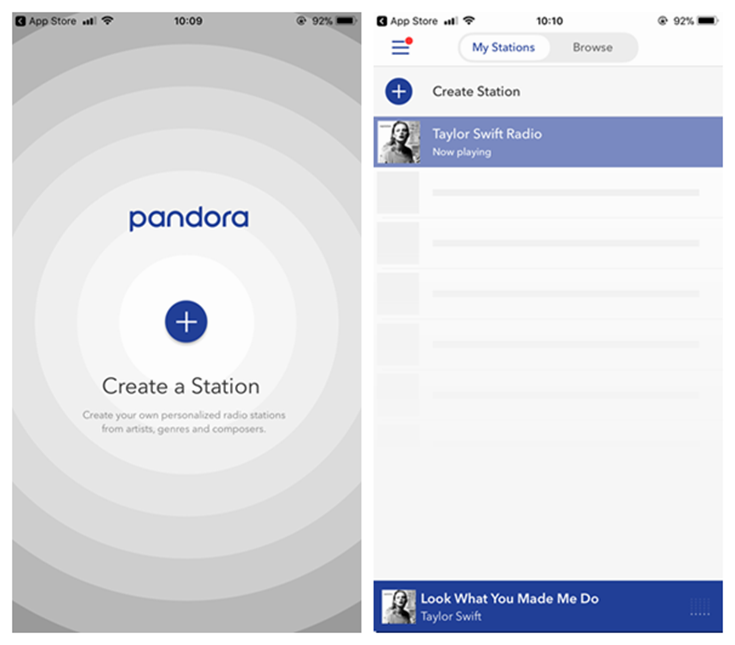 >> Browse in Pandora
Pandora would recommend some hit songs of different countries, adults preferences, and so on in "Browse" section, which can help you catch up with the social trend and enjoy the popular songs.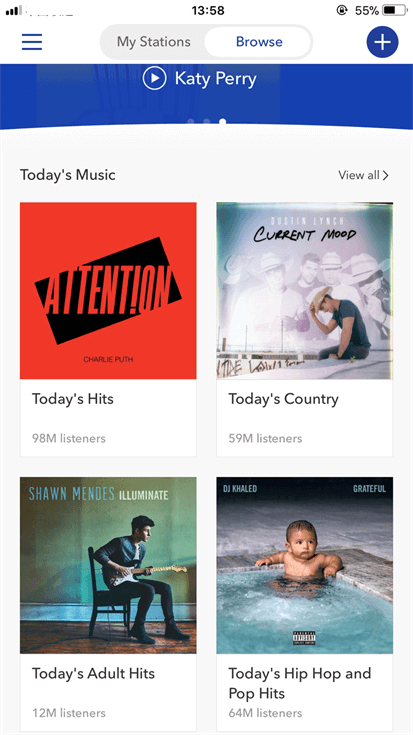 Pandora also provides "Moods and Activities" section for users. Users are able to choose different kinds of music when they are doing something different, such as driving, studying, cooking, party, family time, gaming, and so on. People can enjoy different songs under different occasion.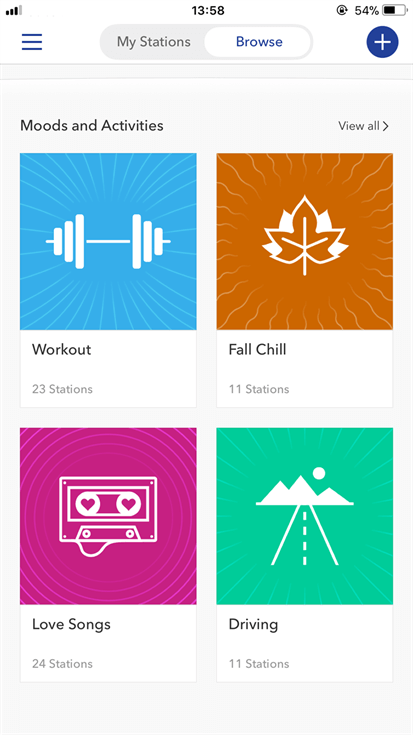 Besides, in "Browse", Pandora would also recommend the Genres, artist to you according to your play hobbies.
>> Share the Stations or Songs
You can share the stations or songs you listen to in Pandora to your Facebook, Twitter, or any other social media.
Step 1. Select the station or song you want to share and click into the interface of it.
Step 2. Click on the "↑", and select to share the station or song.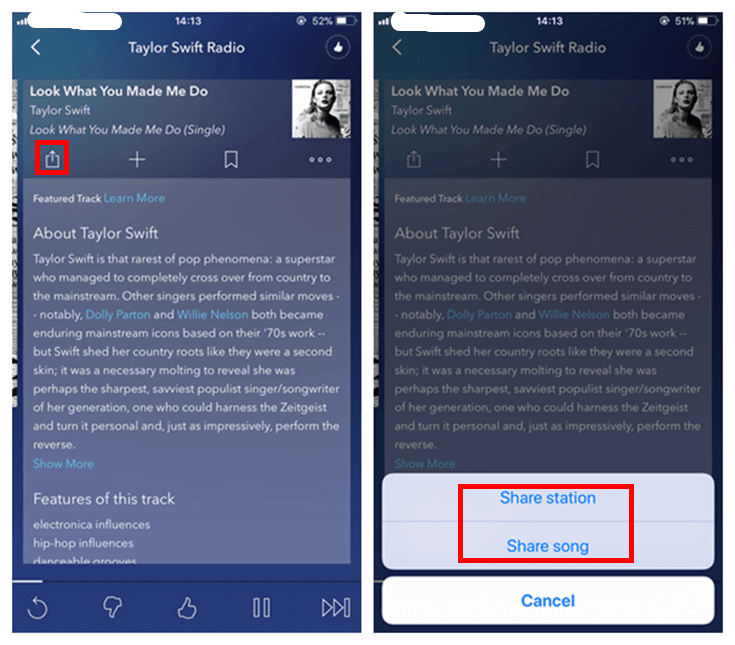 These are some basic uses of Pandora Internet Radio on iPhone. It would be similar to use it on Android phone, as well. . You can get more help from the official website of Pandora. If you want to know more or have any question, please leave your comments below, and we would try our best to answer you as soon as possible.
Was this information helpful?
TrustScore 3.7 | 3