Have you tired of listening to the same music playlists hundreds of times? Nowadays, it is a popular trend for people to listen to audiobooks while they are doing exercises, especially running. As we know, choosing suitable audiobooks to enjoy while running helps motivate you to insist on doing this exercise. If you haven't tried one, get some ideas from my post.
Before you choose an audiobook for your running, you have to pay attention to that not all audiobooks are suitable. Different types of audiobooks should be chosen for different levels of running like jogging, long-distance running, or marathon training. Look at the list below to see some recommendations.
CONTENTS
Part 1. Best Audiobooks for Jogging
As for jogging, most runners may prefer audiobooks that are funny, smooth, and relaxing, which could help them enjoy jogging better. Here is our recommendation list:
#1. A Midsummer Night's Dream (by William Shakespeare)
Length: 2 hr 7 min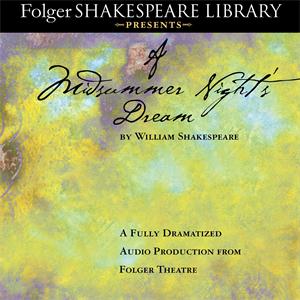 Your jogging journey would be certainly lightened up by William Shakespeare's famous romantic drama - A Midsummer Night's Dream. It describes the events that happened surrounding the marriage of Theseus to Hippolyta, the Duke of Athens and former queen of the Amazons. The humor and fantasy elements added in the novels by William Shakespeare would make you feel like running in the fairyland.
#2. The Little Prince (by Antoine de Saint)
Length: 1 hr 41 min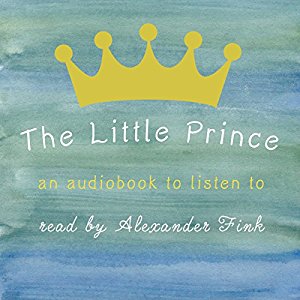 The stories that occur in The Little Prince are recorded by the pilot-narrator. The words used in the book contains lots of fantastical and unrealistic elements. Besides, the whole logic of the story is based on the imagination of children instead of from the adult side. When you listen to The Little Prince during jogging, you will be impressed by the fantastic expression of the author. Through some thinking when listening to the audiobook you could make yourself smoother.
#3. The Hitchhiker's Guide to the Galaxy (by Douglas Adams)
Length: 5 hr 51 min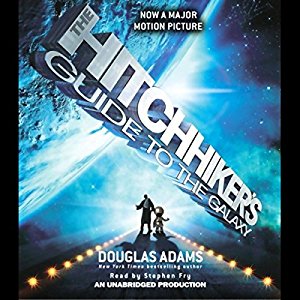 This would be a longer but also funny one. The Hitchhiker's Guide to the Galaxy is a comedy science fiction created by Douglas Adams. It narrates the misadventures of Arthur Dent, the last surviving man, who is rescued from the Earth's destruction. While listening to this audiobook when you are jogging, you would have a feeling that you are just following Dent to explore the galaxy!
#4. The Importance of Being Earnest (by Oscar Wilde)
Length: 1 hr 54 min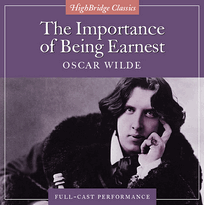 The Importance of Being Earnest is a famous play written by Oscar Wilde. It mainly describes the characters trying to maintain the false identities and escape from their social obligations. The words of this book are full of wit and humor, which could help your jogging full of interest.
Part 2. Amazing Audiobooks for Long-distance Running
A long-distance running would be harder to tolerate. For these runners, some kinds of encouraging audiobooks would be fitter.
#5. Bridget Jones's Diary (by Helen Fielding)
Length: 3 hr 17 min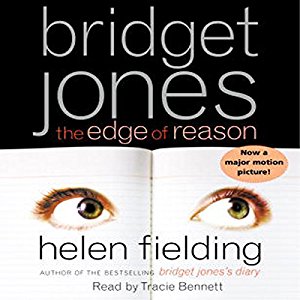 Bridget Jones's Diary describes Bridget Jones, who always wants to improve herself and reinvent her life. In the book, Bridget Jones narrates the personality, hobbies, career life, the relationship between her and her friends or family members, etc. in a humorous sense. You would be inspired by her positive attitude towards life and gain the power to continue your running.
#6. The Perks of Being a Wallflower (by Stephen Chbosky)
Length: 6 hr 18 min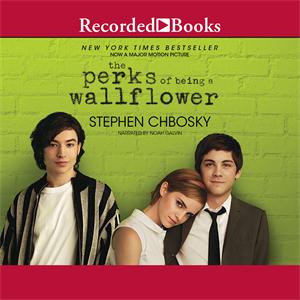 The Perks of Being A Wallflower describes the stories of a 15-year-old boy, Charlie. There are lots of conflicts in the book such as school bully, drug-taking, homosexuality, etc. Charlie's life is filled with heartbreaking events, but you can still gain the touching, funny, and hopeful parts from the book. It is perfect for long-distance running.
#7. The Girl with the Dragon Tab Tattoo (by Stieg Larsson)
Length: 7 hr 27 min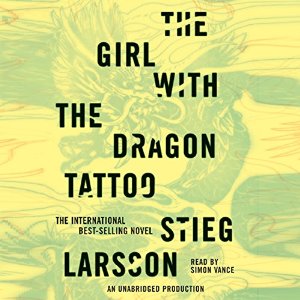 The Girl with the Dragon Tattoo refers to a fiction which is about the disappearance of Harriet Vanger, a young scion of a wealthy family in Sweden, and his octogenarian uncle who is determined to know the truth about her murder. The book is full of intensity and makes you want to keep on reading, which could help you forget the tiredness while running.
Part 3. Funny Audiobooks for Marathon Training
If you are a marathon runner, it is better to choose audiobooks that can motivate you better.
#8. Overwhelmed (by Brigid Schulte)
Length: 12 hr 7 min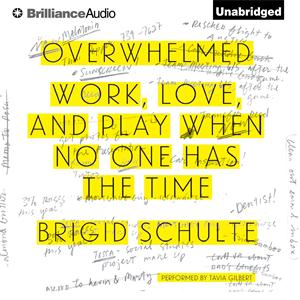 Overwhelmed: Work, Love, and Play When No One Has The Time is a map of the stresses which have ripped our leisure to life. You would gain ideas or inspiration from the book on how to release your stress. It may help you to forget the tiredness while doing marathon training because you have fallen in your thoughts.
#9. Life of Pi (by Yann Martel)
Length: 11 hr 35 min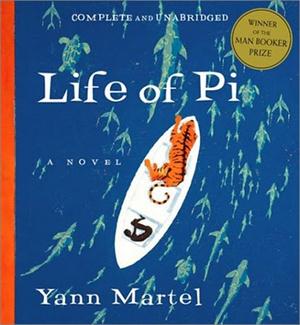 A realistic but fantastic adventure of Pi Patel is written in the book, Life of Pi. It describes the transformative nature of the story. You would be inspired by Pi's brave, courage from the book, and gain the power to continue your running.
#10. Unbroken (by Edward Herrmann)
Length: 13 hr 57 min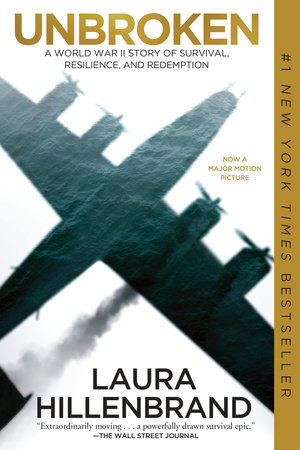 The whole name of this book calls Unbroken: A World WarⅡ Story of Survival, Resilience, and Redemption. This book follows the story of an Olympic distance runner, Louie Zamperini, from 47 days on a raft at sea to being a prisoner of war camp during World WarⅡ. You would be inspired and motivated by his stories.
All of the audiobooks above could be found from iTunes Store. You could download them for listening while you are running. If you want to keep these audiobooks as collections or play them on your Apple Watch, and other devices, you could try to use TuneFab Audible Converter to unlock the DRM protection and then use FonePaw iOS Transfer to transfer the audiobooks.
Download Audible Converter right now: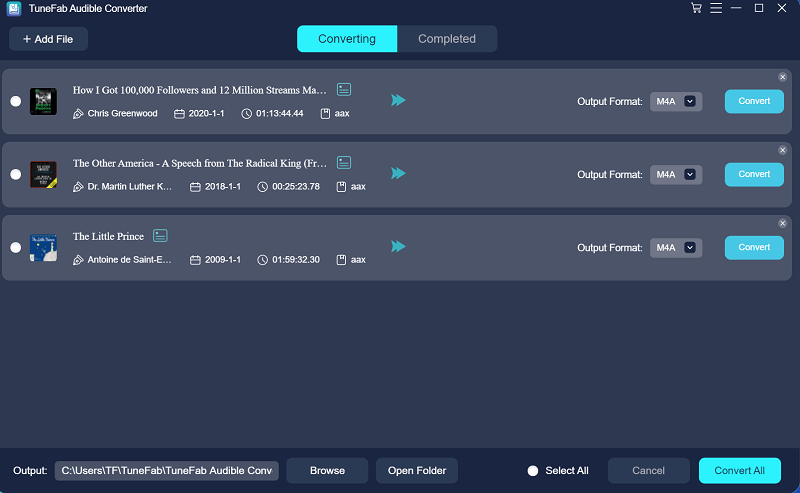 View other guides:
How to Remove DRM from iTunes Audiobooks
Was this information helpful?
TrustScore 1 | 2