Breaking news about Apple Music Bot these days is that it is now available on Facebook Messenger. There are numerous entertainments when using Facebook Messenger to enjoy Apple Music. Here are the conducive guidances on how to use Apple Music Bot to get Apple Music playing in Facebook Messenger on both iPhone and Mac. Come and get fresh ideas toward it.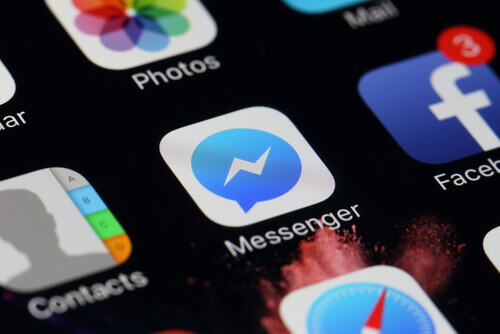 CONTENTS
Methods of listening to Apple Music differ in line with the devices using Apple Music and consequently, users of Apple Music are able to listen to Apple Music via different skills. I hereby introduce 2 ways to enjoy Apple Music Bot playing Apple Music in Facebook Messenger. The one is on iPhone, and the other is Mac.
Part 1. Enjoy Apple Music with Facebook Messenger iPhone
As for users who listen to Apple Music in iPhone, the first things you shall do is try to download it. If you ready have one, you can move on to the next step.
Step 1. Launch your Facebook Messenger on your iPhone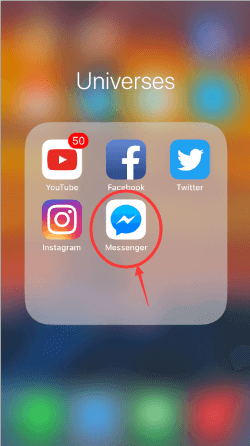 Step 2. Type Apple Music on the Search Button
After launching your Messenger, find the Search Button and type Apple Music to get started to use your Messenger.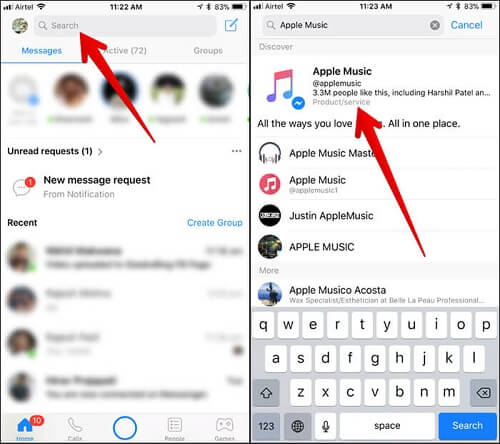 Step 3. Tap Get Started
After taping Get Started, you can type some name of any artists, albums and so forth to send to your Messenger to enjoy your Apple Music.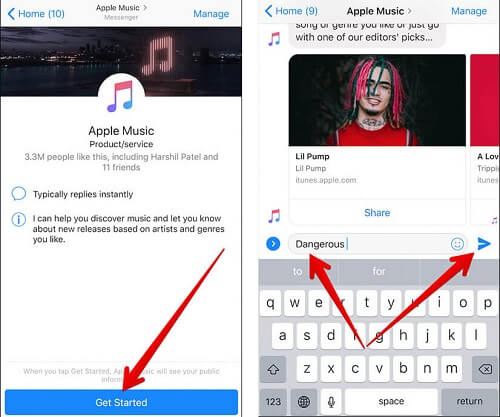 From here, you can use your Messenger to play Apple Music and get what you are fond of on your iPhone via this way. However, if you are the user who using Mac, there is still the way you can do.
Part 2. Listen to Apple Music with Facebook Messenger in Mac
Users who want to listen to Apple Music with Facebook Messenger in Mac can follow the guidance above which is easy to operate.
Step 1. Login in your Messenger on your computer.
Turn on your Website and type messenger.com. After entering this website, you can log in your Facebook account and get started to use it.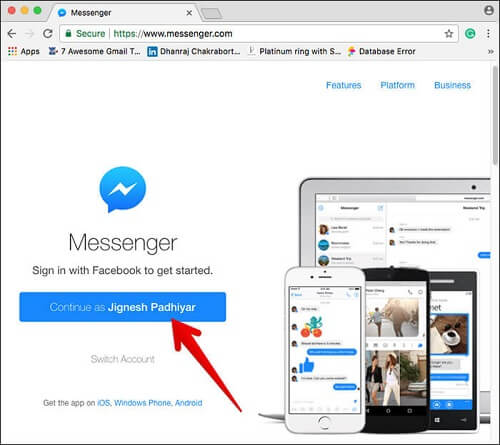 Step 2. Find Apple Music in your Messenger
After logging in to Messenger, you can type Apple Music on the left column to search your Apple Music for using your Apple Music on your Messenger.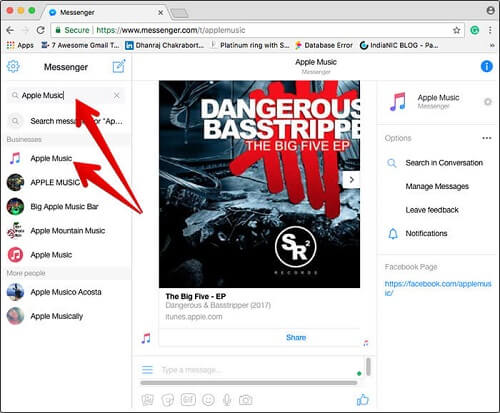 Step 3. Start to use it
After getting started to use your Apple Music Bot on Messenger, you can type the name which you want to listen and start to use it on your Mac.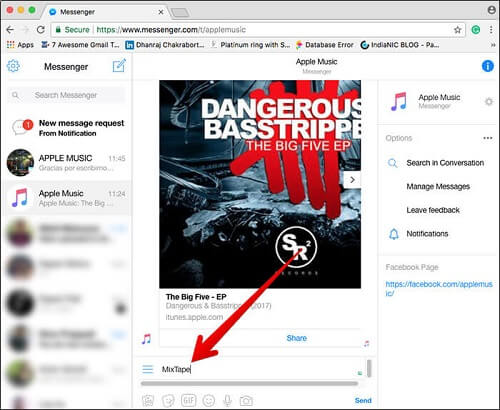 Now you have two ways to learn how to use your Apple Music Bot in Facebook Messenger with your iPhone and Mac. There is still the highlight of Messenger which you can miss to when using your Apple Music Bot.
What's More
When you using your Apple Music Bot with your Facebook Messenger, you can enter some emoji to play some serial music. When you feel happy, you can just enter an emoji to listen to some same kinds of Music.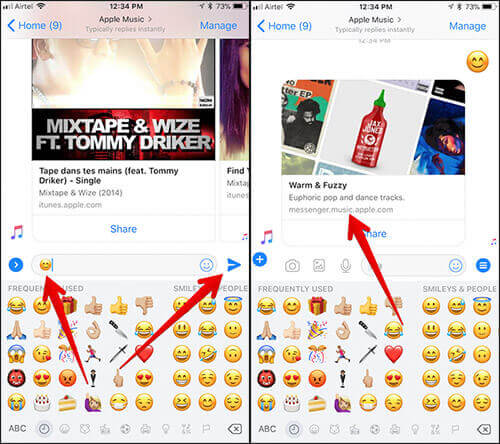 As stated above, you have got the most available and useful guidance in using your Apple Music Bot with your Facebook Messenger. However, if your friends are using Messenger but not using the Apple Music on iPhone or Mac, you may want to deliver some music to him or her. What should you do? Here are the tools you can use for transmitting your Apple Music to your friends. That's TuneFab Apple Music Converter.
TuneFab Apple Music Converter is a tool which aimed at breaking the DRM from your Apple Music songs by converting into MP3 format. It is common knowledge that Apple Music is under the protection of DRM in order to get rid of its music being private. TuneFab Apple Music Converter can easy to convert into different kinds of the audio format within several minutes in batches. You can just wait for the conversion finished and easy to share it with your friends.
The Guideline of this tool:
Flash Tip: How to Convert Apple Music to MP3
After using TuneFab tool simultaneously, you can handily and perfectly in using your Apple Music along with your Messenger Bot. Try to use these ways to enjoy your wonderful Apple Music journey right now.
More tips:
How to Play Apple Music on Android Tablet - Kindle Fire/Fire HD
Try to Use Apple TV to Play Apple Music Smoothly
Effortless Way to Burn Apple Music to CD
Was this information helpful?
TrustScore 5 | 49