Are you feeling annoyed with struggling to find the best audible compatible mp3 player? Considering the bustling lifestyle, reading physical or digital books seems to be a laid-back feast. Then listening to Audible owned by Amazon can be a shortcut that curries favor with retrieving information and knowledge from reading. With the introduction of newer and more advanced technologies, however, mp3 players that are compatible with Audible are updating gradually. To help you out, this article has prepared the 6 best audible-compatible mp3 players.
CONTENTS
Part 1. Brief Introduction to Audible Compatible MP3 Players
It is generally accepted that Audible is affiliated with Amazon. So given the dimensions of sales and operations, audiobook players that can run Audible are replaced by new devices as the upgrading of technology. That is, the number of fully audible-compatible mp3 players is limited.
The devices that can be completely supported by Audible include Windows and Mac computers, Kindle devices (8th Gen or later), Alexa devices, and so forth. For more detailed information, you can visit the official FAQs page. All these audiobook players can directly install the Audible app. Then all the benefits that come with the app are easy to obtain.
On top of devices that are authorized by Audible, there is a slew of mp3 players that are not compatible with the Audible app, but they transfer audiobook files through a tool named AudibleSync developed by Audible for Windows 10 to your mp3 players. Audiobooks for mp3 players like SanDisk mp3 players, Creative mp3 players, Victor Reader Stream, and Bones Milestone 312 are all included in this device group that can support audiobooks of aa or aax format.
This is a short introduction to audible compatible mp3 player. If you have a fully Audible-compatible player device, you can simply scroll down to the second section, which recommends the 6 best Audible players. If for some reason you don't want to use the Audible or AudibleSync app, or if your Audible membership has expired, you can refer to the part of How to Play Audible Audiobooks on All MP3 Players, which describes a convenient way to listen to audiobooks, and this method supports any mp3 players.
Part 2. 6 Best Audible Compatible MP3 Players
Although technological advances have streamlined Audible-enabled players, the number of such products is still overwhelming for users. To make you have a better-off experience when you listen to Audible, the 6 best mp3 players with Audible have been selected and recommended to you in this part.
1. iPod Touch
iPod Touch is the first recommendation because of its versatility. iPod Touch is praised for its appearance design, huge storage, and supportive technology. With the usage of the iPod Touch, you can download numerous audiobooks directly from the Audible app, and the ability to connect to Bluetooth and WiFi makes the playing of audiobooks or songs online possible.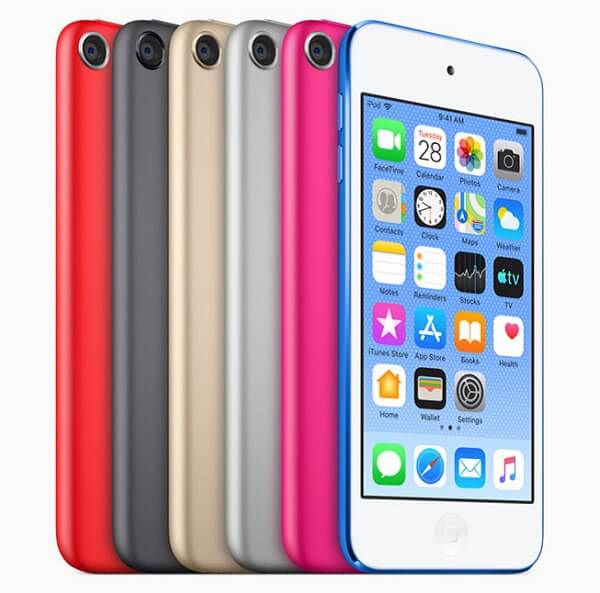 Pros:
1. It is fully supported by Audible.
2. It has in-built Bluetooth and WiFi.
3. It has a large screen and huge storage space.

Cons:
1. Devices below the 8th Gen are no longer supported by Audible.
2. It is not equipped with Micro SD and Touch ID.

2. iPod Nano
The iPod Nano by Apple is considered the best MP3 player for Audible books because it has a 16GB storage capacity. And with its compact size, long battery life (30 hours), simple touch screen operation, and its compatibility with mp3 and mp4 format, the iPod Nano is the perfect mobile electronic device for listening to audiobooks.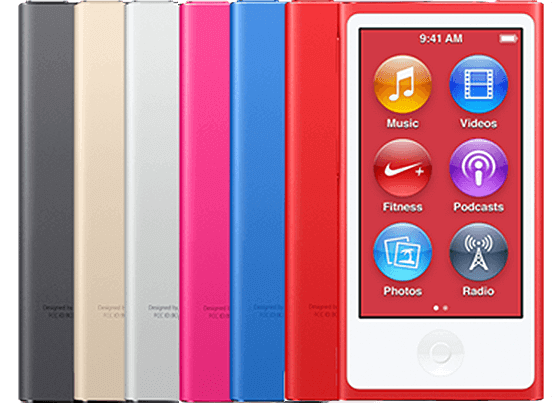 Pros:
1. Its operation is easy to master.
2. It supports Bluetooth and USB.
3. It owns a built-in FM Radio and a pedometer.

Cons:
1. It does not support the WiFi feature.
2. It does not support installing the Audible app.
3. Its price is pretty high.

3. SanDisk Clip Jam
With average storage of 8GB, SanDisk Clip Jam boasts an SD card extension that has a capacity of over 20GB. Moreover, this device comes with an OLED screen and supports many formats including MP3, WAV, AAC, and Audible AA/AAX.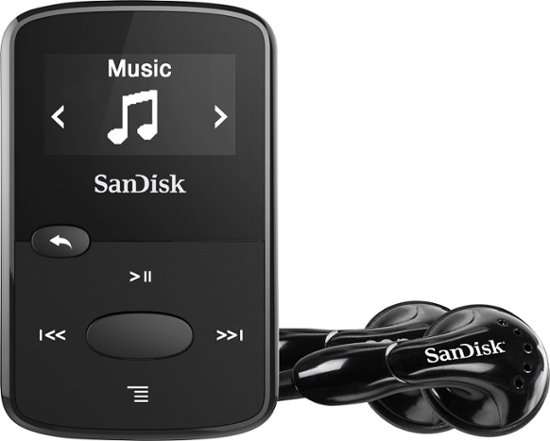 Pros:
1. It boasts 20 hours of battery life.
2. It is compatible with multiple formats.
3. It is equipped with high-quality sound.

Cons:
1. It needs to transfer audio files through the AudibleSync app.
2. It lacks Bluetooth features.

4. Creative ZEN
Creative ZEN has a capacity of 16 GB is enough to download Audible audiobooks. And it must be mentioned that the player has a battery life of up to 32 hours. That means a full day of playback is not a problem. As for formats it supports, MP3, WMA, AAC, WAV, and Audible are included.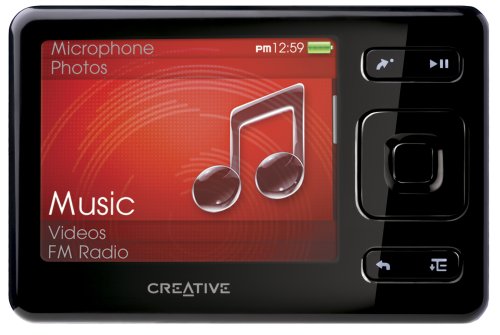 Pros:
1. It is easy to use.
2. It supports multiple audio formats.
3. It is small, light, and easy to carry.

Cons:
1. It does not support Wi-Fi and Bluetooth.
2. It can't install the Audible app.

5. SanDisk Sansa Clip+
Compared to other capacities of up to a dozen GB, SanDisk Sansa Clip+ does not have a lot of storage capacity, only 4 GB, but it is more than enough for listening to audiobooks. And the player has a powerful battery life that can keep non-stop 15 hours of playback.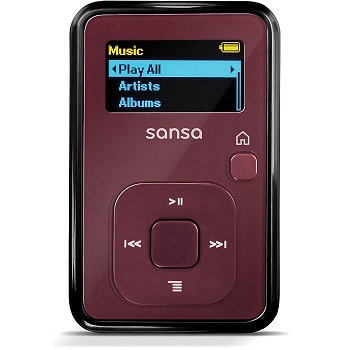 Pros:
1. It has a simple design and is easy to operate.
2. It owns a built-in clip for easy carrying.
3. It supports USB connectivity.

Cons:
1. Its memory is relatively small.
2. It can't support installing the Audible app.

6. Victor Reader Stream
Victor Reader Stream is an excellent handheld media player, designed for use by people who are blind or visually impaired. The new Generation Victor Stream's wireless capability lets users listen to books, newspapers, music, and internet radio stations. It is home to a sleek design and rounded corners, making it more comfortable to hold. What's more, it boasts two built-in, human-sounding voices for a pleasant text-to-speech experience.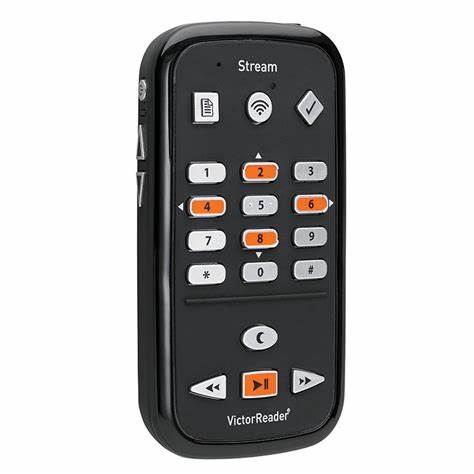 Pros:
1. It is a handheld media player for the blind and visually impaired.
2. It can play DAISY books, MP3, MP4, EPUB, and many other media formats.
3. It records voice and media with a built-in microphone or line-in.

Cons:
1. It can't install the Audible app.

Part 3. How to Play Audible Audiobooks on All MP3 Players
Due to the limitations of supported devices and membership of Audible, it is not possible for users to synchronize downloaded audiobooks with all audiobooks for mp3 players. To solve this problem, TuneFab Audible Converter is recommended to you.
TuneFab Audible Converter is a one-stop tool that helps you remove DRM encryption from your Audible books and convert all AX or AXX books into MP3, M4A, FLAC, and WAV formats. With it, you can keep audiobooks from the Audible app on any player in MP3 format. Furthermore, TuneFab Audible Convusers can't synchronize ID3 tag information like artist, title, date, etc. If you want to divide the whole audiobook into different chapters or listening time, this versatile software can help you make it as well.
More detailed features about TuneFab Audible Converter you will like:
● Provide multiple output formats like MP3, M4A, FLAC, and WAV.
● Convert Audible AA/AAX files at up to 60X faster processing and conversion speed.
● Support simultaneous conversion of multiple audiobooks.
● Keep and modify ID3 tags information like artist, title, date, etc.
● Split whole Audible books by time, chapters, or segments.
● Keep 100% original sound quality.

All these fantastic features make the TuneFab Audible Converter a reliable tool. Why don't you try to click the download button below and follow the next tutorial to convert an audiobook first?
Step 1. Import Audible Audiobooks to TuneFab Audible Converter
Before you convert Audible audiobooks, you need to download them from the Audible app first. And then you can open Tunefab and import audiobooks to the software according to the instructions on the interface of the converter.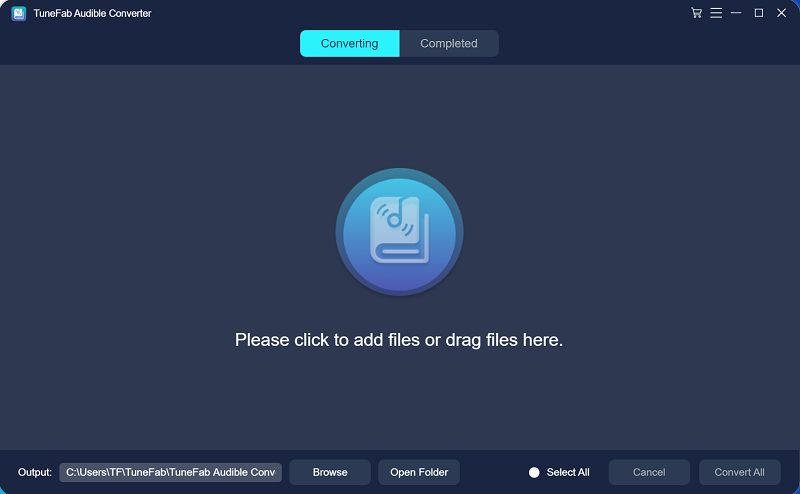 The software will automatically detect the AX or AXX files you've copied.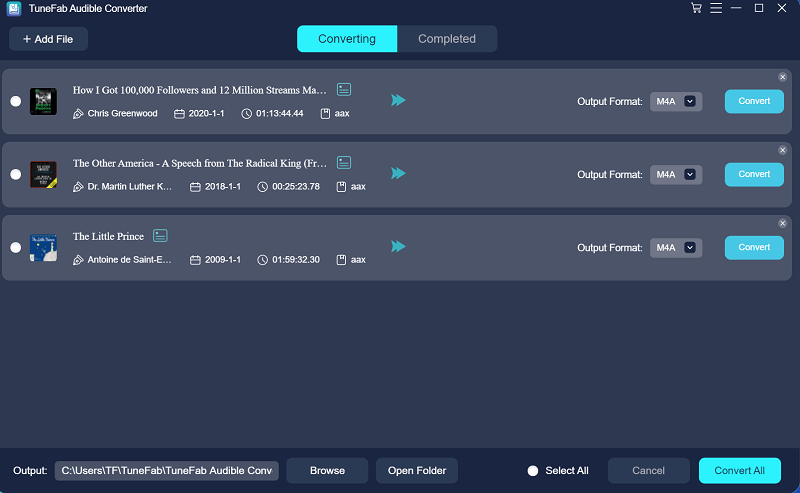 Step 2. Set Up Output Preferences
At the bottom of the main interface, you can change the location folder to save your converted audiobooks. And then you can click the Output Format button to choose the desired format.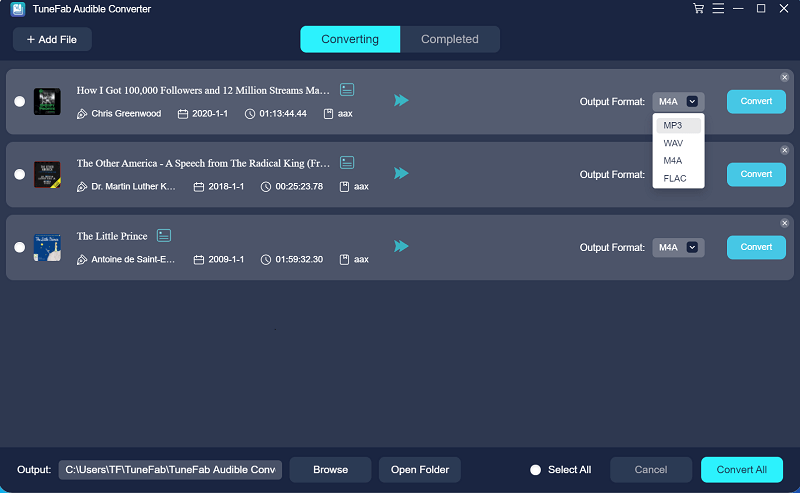 Step 3. Click the Convert All Button to Start Convert
After all the settings you've prepared, you can tap the Convert All button on the right-hand side. Then the software will smartly convert your AX/AXX audiobooks.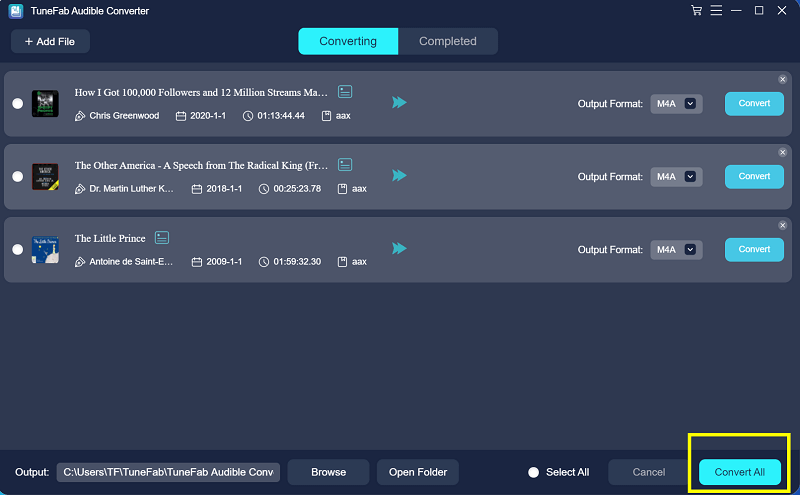 If you want to check your converted books, you can click the Completed button to view them. And you can click the Open File button to go to the location folder.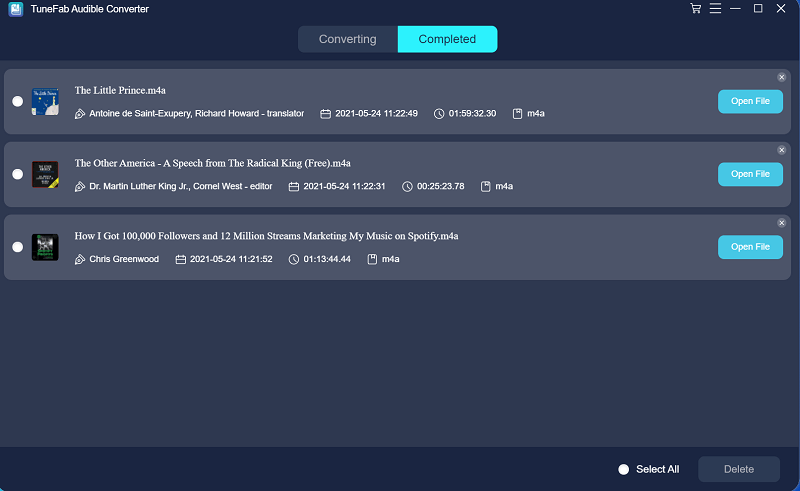 Conclusion
Audible is really a great option for listening to books in today's busy lives, but if you have any trouble using Audible, you might as well shift your thinking and look for a shortcut. TuneFab Audible Converter is the shortcut. It can not help you remove DRM encryption once and for all but can permit you to store your converted books locally as common formats. So keep TuneFab Audible Converter on your computer and attempt to save and transfer as many audiobooks as possible.
Was this information helpful?
TrustScore 4.1 | 13