What's the Apple Music tracks format? Is Apple Music Lossless? Can I convert Apple Music songs to the lossless format? Some users may have these questions but can't find a specific answer on Google. So the next, we will answer your questions one by one.
CONTENTS
Part 1. What's the Apple Music tracks format? Are they Lossless?
At first, we should know that Apple Music is encoded in AAC (Advanced Audio Coding) format with 256kbps bitrate, similar to the iTunes Match service. And all Apple Music songs have the .m4p file extension for protected AAC file. Apple Music file type 256kbps AAC is the same with 320kbps MP3 in quality. In fact, human hear can hardly recognize the difference between them.
But from here, we can know that Apple Music audio format is not lossless. Lossless music can keep all the audio quality of the original source, and the lossless audio format includes WAV, AIFF, FLAC, ALAC (Apple Lossless) and APE.
Part 2. How to Convert Apple Music to Lossless Format
Yes, you can. It's not difficult to convert Apple Music songs to lossless format as long as you get help from TuneFab Apple Music Converter. As we all know, Apple Music songs are protected with DRM protection. And the TuneFab Apple Music Converter can losslessly remove DRM from Apple Music and convert them to non-protected FLAC, AIFF, etc. Also, you can preserve all the ID3 tags in output files.
View the tutorial below
Step 1. Install the Apple Music Converter
TuneFab apple Music Converter has both Windows and Mac version. Download the right version and install it to your Windows PC or Mac. While you launch this program, iTunes will be launched at the same time.
Step 2. Select Apple Music Files
This program will load all your iTunes files automatically. Open the playlist on the left side and select the music files you want to convert to lossless format on the right side.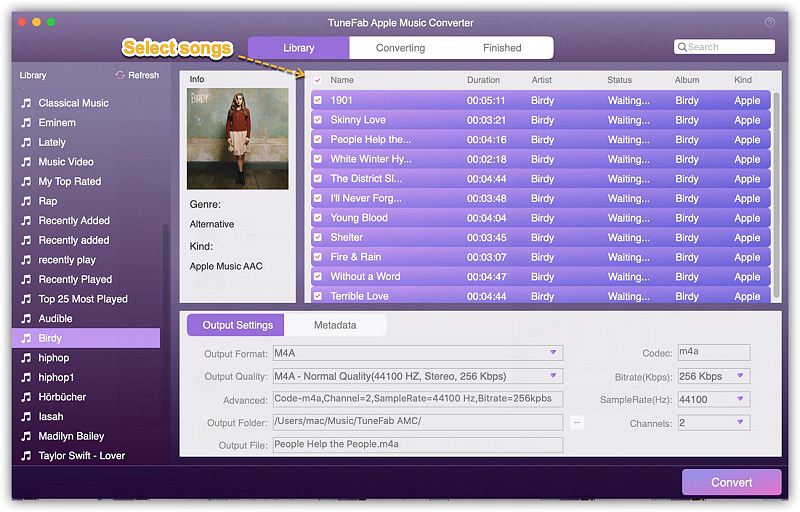 Step 3. Choose Output Format
Here, it offers 2 lossless formats for users. One is FLAC and the other is AIFF. You can choose the one as per your need. You can also set the output folder by yourself.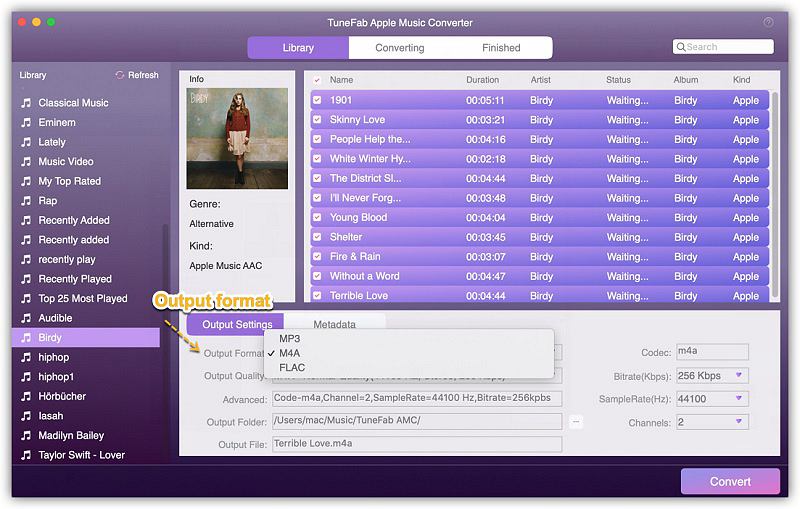 Step 4. Start the Apple Music Conversion
Click "Convert" button to convert Apple Music songs to lossless format with this TuneFab Apple Music Converter.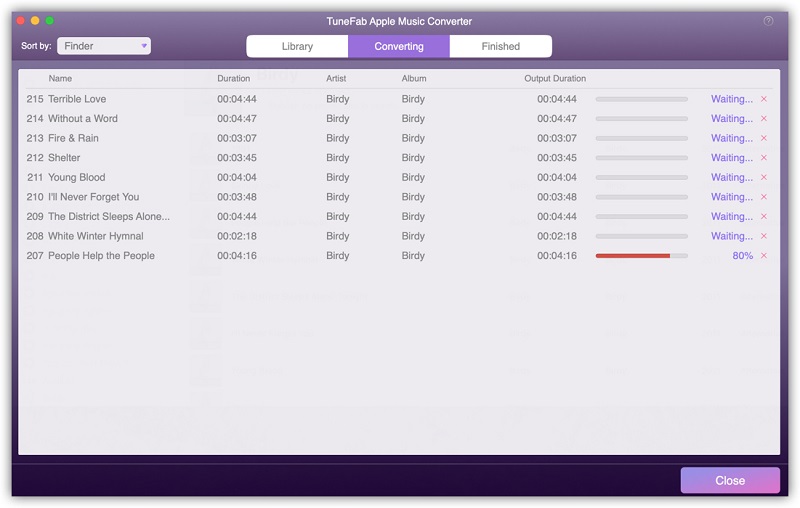 Part 3. Discussion: Will Apple Music Offer Lossless or Hi-Fi Music?
Spotify is planning to introduce a more expensive price tier that offers higher quality lossless audio streaming. The tier is said to be priced at $10 more than Spotify's standard offering, meaning it will come in at $20 per month. So, some Apple Music subscribers are asking whether Apple Music offers lossless audio or Hi-Fi music.
Actually, unless you're listening on a very high-end sound system or using some very expensive headphones, you can't tell the difference between a 256kbps AAC and lossless music - and even then it will be very difficult. And lossless results in higher bandwidth, meaning higher costs for Apple. So personally, I think Apple Music will not offer Lossless quality music at present.
But there is a rumor about the acquisition of Tidal lend some support to the possibility as it would give immediate access to lossless or hi-resolution quality music. However, until now it's just a rumor.
Was this information helpful?
TrustScore 2 | 4