You possibly come across the following questions:
A. After enjoying free trials for almost three months, you are unwilling to waste your money for automatic deduction of nearly $10 per month for an individual and approximately $15 per month for family membership. In this case, you want to turn off the automatic renewal of Apple Music.
B. When trying Apple Music for free, you suddenly found another streaming media is better than Apple Music. When this happens, you want to cancel the renewal of Apple Music so that you are able to start your awfully good music journey.
C. When using the Apple Music, you just want to use the iTunes to listen to Apple Music with uploading music and have no desire for continuing using the streaming media, so you want to disable your Apple Music from automatic renewing.
Therefore, you can't help seeking the best way to stop your Apple Music from automatically renewing. Now here's the good news, you find the right and effective direction at this point. You can learn how to turn off renewal on Apple Music from this essay.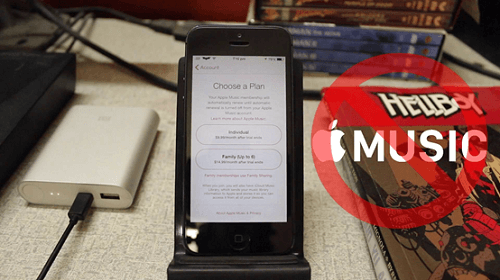 How to turn off the Apple Music from automatic renewing?
Disable Auto-Renewal Apple Music with Your Awfully Lovely iPhone
Apple Music is changing when times goes by. In iSO 9 or earlier, you can easily turn off automatic renewing by just press a bottom. However, there is no direct operation that you can cancel the auto-renewals for your apple music. Nevertheless, you can achieve the same effect by canceling your membership in your iPhone.
Step 1. Turn on your phone and tap the Settings app.
You can find out a head figure on your Settings page and then tap it. After that, you will move on to an Apple ID page as follows. At this time, tap the iTunes & Apple Store option.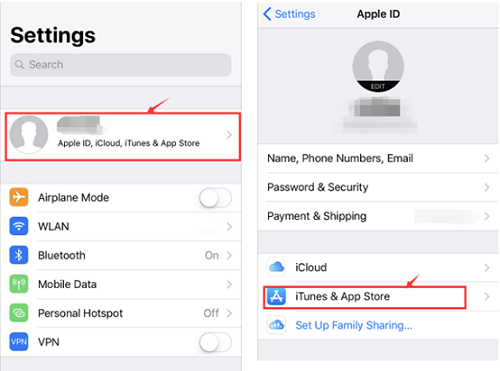 Step 2. View your Apple ID
When entering the iTunes & App Stores pages, you can catch sight of an option named Apple ID, and now tap it. The page with your Apple ID will pop out where you can View your Apple ID.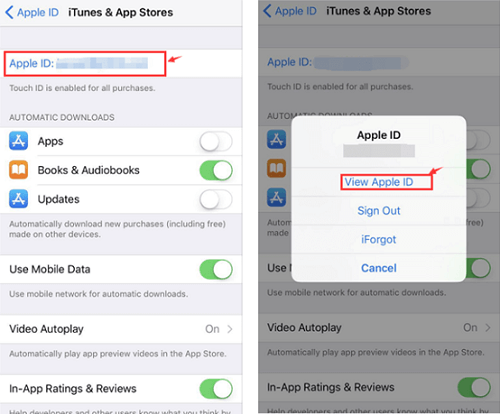 Step 3. Cancel your trial now
When checking your Apple ID, you can observe an Account page of which your Subscriptions consists. You can tap the Subscriptions and take a glimpse at an Apple Music Membership, where you can find the bottom entitled with Cancel Trial. And now you can tap it and cancel your Apple Music Subscriptions to disable auto renewals of Apple Music.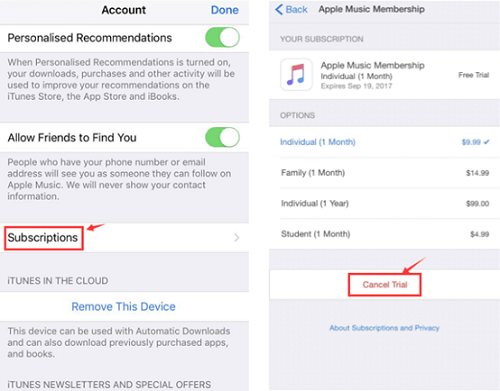 Oops! Here comes the question!
After turning off the Automatic Renewal, a new question occurred. How about the Apple Music Songs when you stopped your Apple Music from automatic renewing? Would they disappear along with the automatic renewal canceling? With a simple and effective tool, you can never mind about this pretty thing. That is the TuneFab Apple Music Converter. It has a powerful power in maintaining all the Apple Music Songs, iTunes M4P Songs and the like all the way.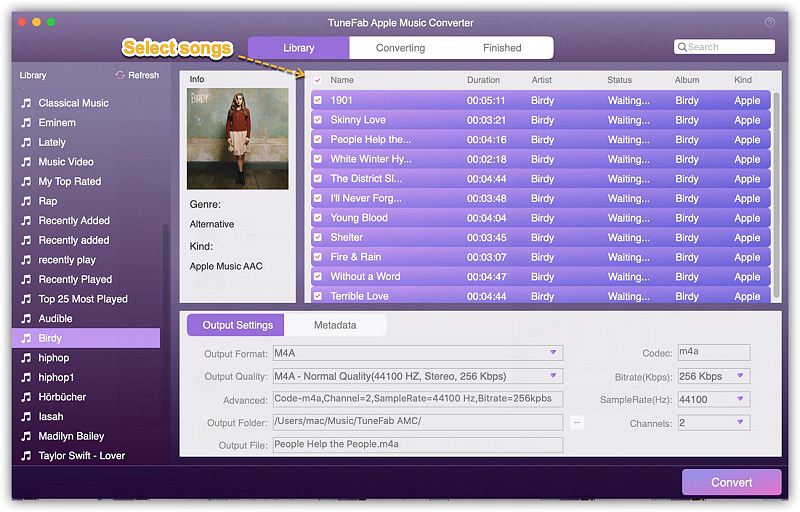 Why is it so powerful?
First in first, please have a look at the video of the product.
Support diversified transfer formats
TuneFab Apple Music Converter is intended for converting your Apple Music Songs and iTunes M4P Songs into multiple choices, such as MP3, M4A, FLAC and so forth, from which you can select your desired one. It supplies you with high output quality and ID3 tags, which you can avoid the risk of being lost the quality of your Music.
Conversion speed
TuneFab Apple Music Converter knows your time is valuable so that it is designed to 16X conversion speed and simple operation with a simple interface. It means that you just wait several minutes, you can convert all your music from Apple Music as well as iTunes Store with all the conversion tasks has been done.
With this tiny application, you can convert your Apple Music when you still having your free trials into MP3 and even burn into CDs for backup your songs. And thus, you can enjoy all your Apple Music in everywhere and every device. You can have trials before you have to understand the whole tool and operating it well. After that, I bet you will come back to download our product with such a customer-oriented and easy-to-use interface.
Video to learn more about this converter
I hope you can enjoy your music when you feeling your music right at your fingertips.
Was this information helpful?
TrustScore 1 | 6