Fed up with listening to Apple Music merely with your earphones? All the time you want to amplify your Apple Music, you need to turn on your Computer and turn on your iTunes Stores and turn on sound equipment? How can I listen to the Apple music with amplifying sound without such complicated ways? Here I want to recommend a family sound system, which you can use it to listen to your Apple Music just by linking with the wireless network, that is the Home Sound System Sonos. How can you listen to your Apple music with Sonos? Never mind and come to read this essay.
CONTENTS
Part 1.What is Sonos?
As stated above, Sonos is a home sound system, which you can circulate your music or other kinds of audio files to any corners in your home. You can use this system by linking to your wireless network with just a few steps. Sonos is developed by groups of philharmonics with the aim of serve to music fanatic, making your music born again. It is stated that Sonos is supporting more than 30 streaming music services, and there are three choices for your usage. The prices of three choices are varied from $199 to $499 on basis of its sizes. You can buy such a powerful tool on Sonos Website.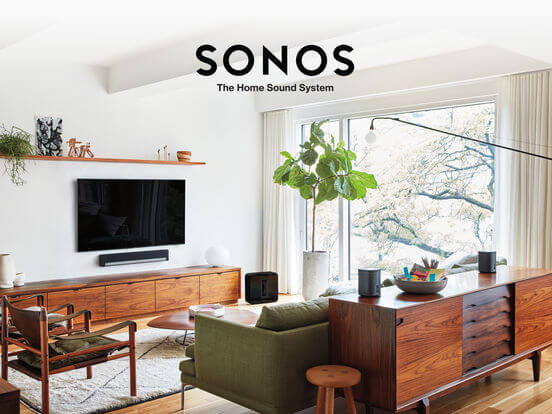 Part 2.Ways to listening to your Apple Music with Sonos
After understanding what is Sonos, you may ask how can I actually listen to the Apple Music with such gadget. That's what I want to tell you after.
Step 1. Purchasing the system and installing the apps on your iPhone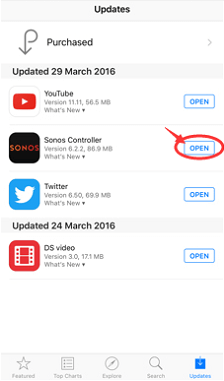 Step 2. Launching the apps and find the Add Music Services and tap it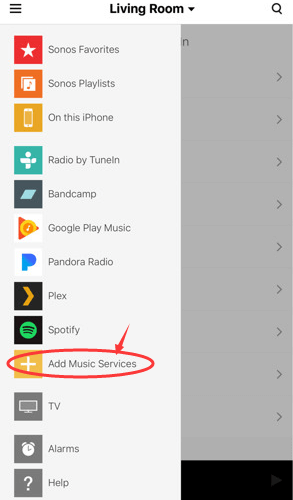 Step 3. Choosing your Apple Music as your music services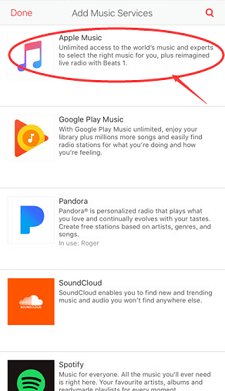 Step 4. Add the Apple Music to your Sonos Controllers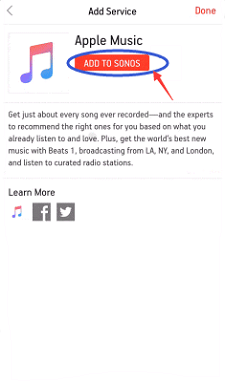 Step 5. Sign up for trials or Membership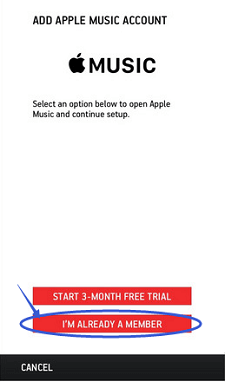 With the above of the introduction of Sonos and guidance on how to listen to Apple Music on Sonos, you may be clear about the Sonos and its directions. And you may ask what about listening to Apple Music Songs in others services and also with the Sonos? Here, you probably need the program which can remove the Digital Rights Management from the Apple Music Songs. It is known to all that the Apple Music files are all protected by the DRM technology which forbidden its songs pirated and copied. Therefore, I am going to introduce a convenient tool to you. That is TuneFab Apple Music Converter.
TuneFab Apple Music Converter is designed for killing the protection of Apple Music by converting the music into several kinds of music format, such as MP3, M4A, FLAC and the like. It provides you high output quality in 16X conversion speed with batches. So that you can hear the Apple Music songs outside the Digital Rights Management. If you are curious about this handy converter, you can have free trials here.
As for how to operate this software, you can click the link below and further known about the use of the Converter.
Flash Tip: How to Convert Apple Music to MP3
When you have gotten the songs, you can put it into other devices, such as Android smartphone and other kinds of devices, and follow the same action above. In this way, you are actually making your music on your own will in a real sense. And I am quite sure you will come back here to get the converter registered for enjoying your music once and for all.
Recommend Reading:
Was this information helpful?
TrustScore 5 | 49