Breaking news at present is that the new iPhone 8 and iPhone X are coming into the market. In the meanwhile, no matter how the iPhones are up-to-the-moment, Apple Music is always right here to wait for you. So you so clever person must not miss such valuable opportunity to get close to your app for better using your iPhone.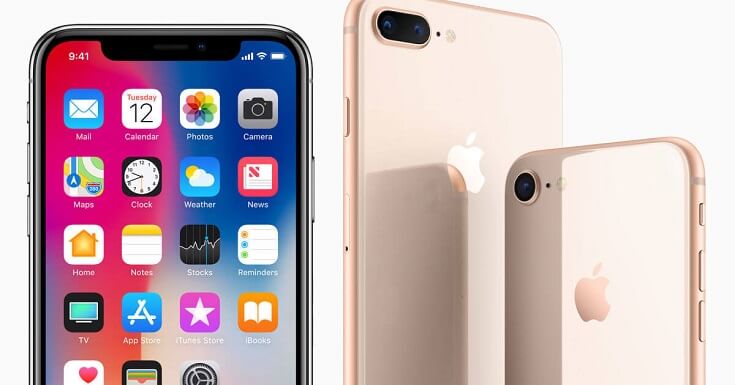 CONTENTS
Tips 1. In what kinds of iPhones can I use the Apple Music?
Answer: Apple Music is value-added service of iPhone which is attached to iPhone and serves to iPhone.To that extent, you can listen to Apple Music in the present heated iPhones, such as iPhone X and iPhone 8, and also the previous epidemic ones, such as iPhone 7 Plus, iPhone 7, iPhone 6s Plus.
Tips 2. What is Apple Music?
Answer: This question is too wide range to answer, so in order to help you better know about it. All the answers are divided into several parts.
A. Definition: Apple Music is a music and video streaming media built by Apple Inc., where the user can enjoy almost 40 million of songs in existing playlists under each singer's catalog or curated playlists. At the same time, you can enjoy the Music video under each singer's catalog for having better enjoy music. There is another option in your Apple Music, like Radio, which you can listen to Music in different ways.You can have a look at your Apple Music interface on your iPhone.
B. Format: A new music format is self-made by Apple Music and under its own Digital Right Management.The format form is the protected M4P audio format and serves as a role in protecting its songs right. In this way, users can only listen to the Apple Music songs in its own player, Apple Music. In this way, you failed to share your Apple Music songs or put it on different devices.
C. Price: Apple music offers three months for you to have a free trial. However, after three months, you are required to subscribe as membership. There are three options for you. The one is individual membership, another is family membership, and the last one is humanized student membership. The prices are varied from $4.99 per month to $14.99 per month. For students, you just cost $4.99 per month; for the individual, you can cost $9.99 per month; and for family, it cost the highest price $14.99 per month.
Tips 3. How can I listen to Apple Music Songs out of Apple Music?
As stated above, all the Apple Music songs are under the protection of Digital Right Management.This situation will make you inconvenient and annoying when it comes to listening to the music on others cellphone or devices, such as your Samsung Galaxy 8 and so forth. How can I deal with such an awkward problem? Is there any resolution to it? Don't be hurry and take it easy! All you have to prepare is a very convenient application, TuneFab Apple Music Converter.
TuneFab Apple Music Converter is intended for killing the protection of DRM of AAC Audio files, which you can convert all the Apple Music files into the non-DRM audio files format, such as MP3, FLAC, M4A and other audio formats. It guarantees the high output quality of your music and it won't waste your valuable time on converting your Music because it offers 16X conversion speed that you can finish all the conversion tasks for few minutes with batches. All you have to do is that you can install it and operate it with just several clicks and then let the tool running before all the progress are completed.
Let's see the video tutorials about the TuneFab Apple Music Converter.
When you have 3 months free trials or subscribe as a membership of listening to Apple Music, you can simultaneously use TuneFab Apple Music Converter for converting your music so that you can keep your music all the time and make the music permanent.
What's More
The application is perfectly fixed in Windows as well as in Mac, and as a result, you are free from the question that the application won't compatible with your computer system. You can have free trials of the application before you exactly catch on it and ready to purchase it for further utilizing your iPhone as well as enjoying your Apple Music. Don't hesitate about it and just do it!
Tips 4. The songs are attractive, can I set it as the alarm?
Answer: Certainly, you can set all your favorite music as your alarm, let me show you the way to set the songs as an alarm. But first in first, you should download the song before setting the alarm. After downloading the music, you can follow the method below.
Step 1. Enter your alarm and tap the "+" bottom and move on to the page entitled with Add Alarm. At this time, tap the Sound.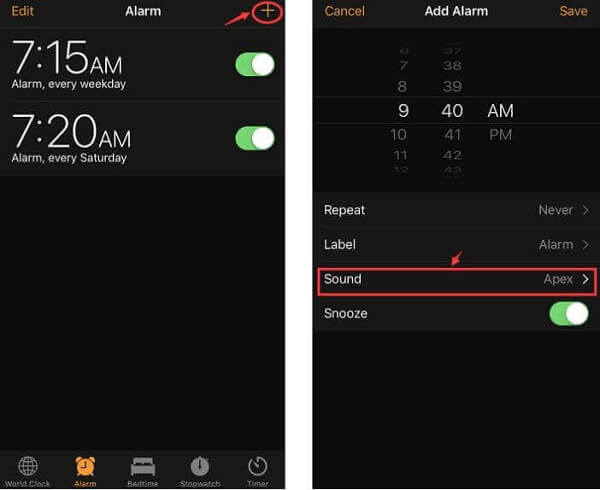 Step 2. Move on to the Sound page and pick a song and then your screen will shift to Select Music page and at that moment tap the Songs.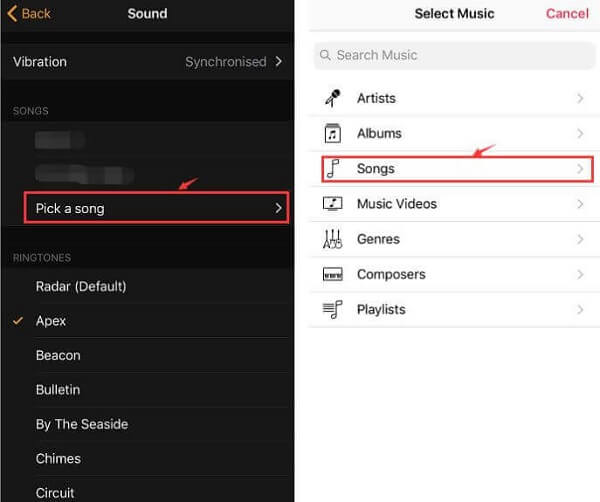 Step 3. Pick your favorite songs and turn back to the Add Alarm page. After that, you can save your favorite song as your alarm sound.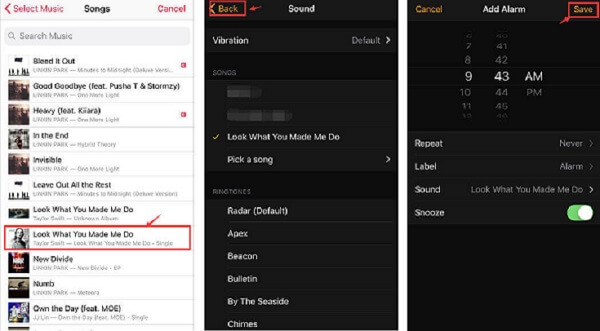 Tips 5. How about the ringtone? Can you tell me the way to set the song as my ringtone?
Answer: Perhaps, you have already found out that you are unable to choose your favorite music songs as your ringtone just like the above handily ways. But fortunately, you can get rid of such kinds of awkward problem, you move on to read the previous post to get some ideas for setting your ringtone.
Read related: Apple Music iPod: Transfer Apple Music to iPod Nano
Tips 6. What should I do when I want to cancel my Apple Music Membership?
Answer: Well, you can free from such kinds of problem, you can read the following article and get the further guidance to you.
Guidance: Solved! How to Cancel Your Apple Music Subscription
After reading all the tips, I am sure you can make flexible use of your Apple Music, and enjoy your amazing music right at your fingertips.
Was this information helpful?
TrustScore 5 | 49