Spotify Radio Station is one of the major selling points for Spotify. Providing previous listening history for analysis, users can use it to discover music they would like to listen but haven't got the chance to find. Thanks to this feature, a lot of people are expanding their music terrains. What is more, it is different from the traditional radio as you skip tracks as you wish and it has no times limit.
There is a defect about Spotify radio: it only plays safe by recommending you the song similar to your history. But people change all the time so does the music taste. It is not uncommon that out of blue, we want to listen to a certain music genre that is really different from the old one. In order to get recommended songs that fit your current style more, you can start with creating your own radio playlist. After that, you get some new recommendations. In this post, we also provide a tool for you to download the music if you want offline playback or ad block.
Part 1. How to Create Spotify Radio Station
Now Spotify Radio can run on the desktop, iPhone, iPad and Android mobile. Some of you might notice that Web player doesn't have Spotify radio anymore. We will show you every step to create a radio playlist on your different devices.
1. On desktop
• Go to menu bar and click on "Radio".
• Click on "CREATE NEW STATION" on the Radio section page.
• Enter a track, artist or playlist you like in the search box. (Some tracks, artists, or playlists might not be available in Spotify Radio.)
• Tap the target one to get started.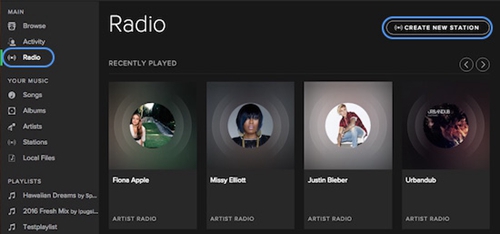 Or
• Go to the song, artist, or playlist page.
• Right-click on the subject or click on "…" button.
• Choose "Go to Song/playlist/album Radio".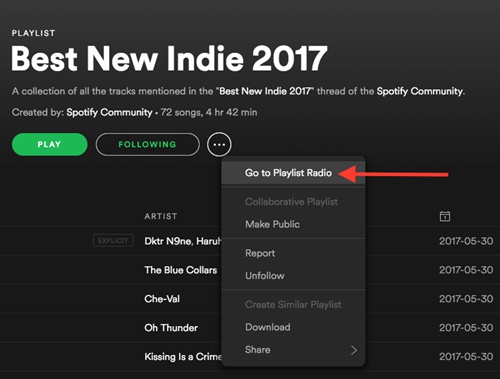 2. On iPhone/ iPad/ Android Mobile
The setting process is the same for iPhone, iPad and Android Mobile.
• Tap on button "Radio" in the menu at the button of the screen.
• Tap on "New Station " button on the left top of the screen.
• Enter a track, artist, or playlist in the search box.
• Tap the song you would like to listen on the radio.
Note you can also set your own station by hitting"…" button and choosing "Start Radio".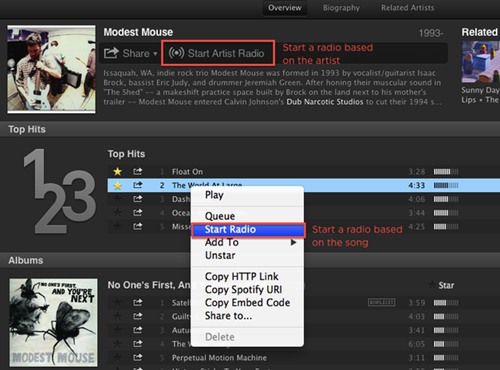 After you add your selected songs, the system will randomly add other songs but based on your selected songs as well as your listening history.
Part 2. What Would You Do if You Want Offline Listening
What can you do if you run into some songs you become attracted to on Spotify radio station, you can download it by prescribing Premium, or you can use some help from our product TuneFab Spotify Music Converter to download and convert the songs to any free formats recognizable on any music players. Besides its major feature as a music converter, you can set the audio parameters according to your personal needs and ID3 information won't miss after the conversion finished.
Next, I will show you how to use it.
Step 1. Open Spotify Music Converter
Click on "Try it Free" to download it. For your consideration, we provide a 30-day free trial for your own product experience.
Step 2. Import Spotify Music
Run Spotify on your computer and find the songs you think suit you taste, drag and drop them on the interface of Spotify Music Converter.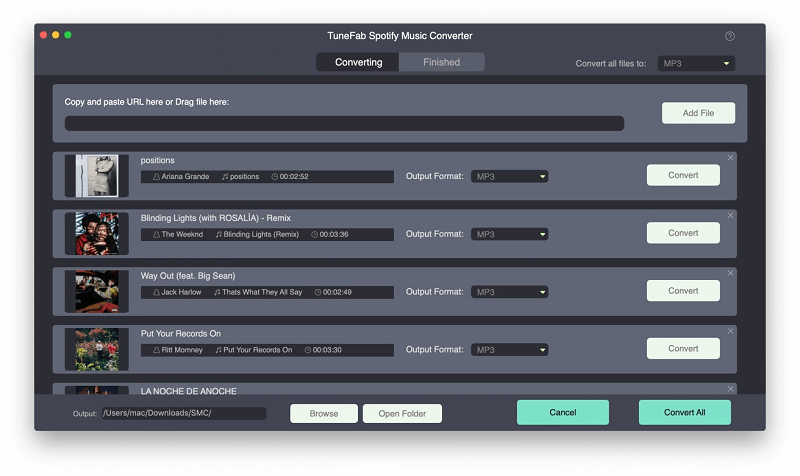 Step 3. Adjust Output File
Go to "Option">"General", location change is accessible in this section. You can skip this part to save the file in the default folder.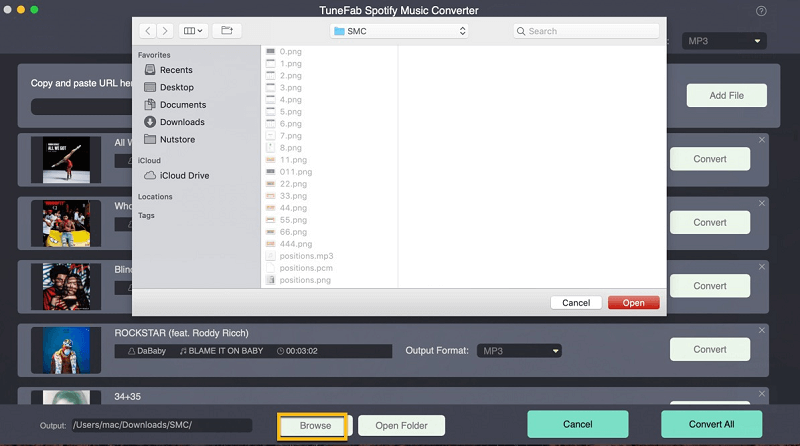 Next go to "Advanced" window, you are allowed to adjust format, samplerate and bitrate of the converted music. Available formats are MP3, M4A, WAV and FLAC.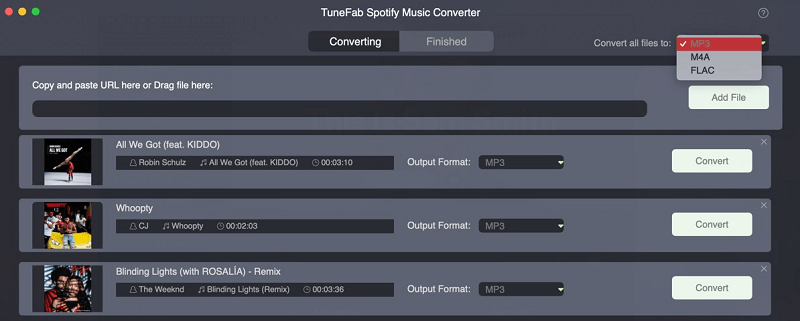 Step 4. Start Conversion
Once everything is done, the conversion process will begin right away as soon as you tap "Convert".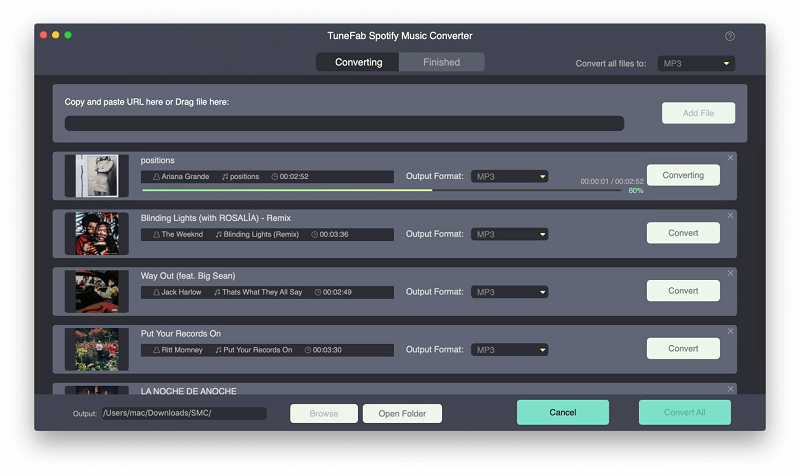 Spotify Radio gives us a chance to spot different kinds of music based on our styles. It is particularly useful for those loving listening to music but having to be stuck with the old songs for lack of time to find new songs. Now start setting up you unique station and you will be amazed by how better Spotify knows you than you do.
If you want to keep the new songs to yourself, consider using TuneFab Spotify Music Converter to download the songs to your local files.
Was this information helpful?
TrustScore 3.4 | 5